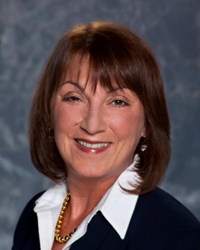 With proper planning it is feasible to raise substantial amounts of money for your project.
Eugene, Oregon (PRWEB) November 18, 2013
Every day, men and women from around the globe seek ways to fund various projects including books, events, charitable causes and repayment of business investments.
A popular model for crowdfunding is reward-based funding. Investors receive something tangible or a type of service in return for their funds.
According to Under The Radar blog, the first ever Crowdfunding Industry Report from Massolution, it revealed that $1.5 billion was raised in 2011 from sites like Kickstarter, Indiegogo and other crowdfunding locations.
"Crowdfunding is a very viable avenue for authors and speakers to raise funds, but it can be tricky, if you don't really understand how it all works," explains crowdfunding expert Debe Fennell.
With proper planning, it is feasible to raise substantial amounts of money for your project. However, Ms. Fennell cautions overzealous project creators to carefully access the situation and treat it as any other aspect of a successful marketing plan.
There are 5 aspects of any project you need to consider and relate to your "crowd":
•What is the money for?
•What specifically will you do with the money?
•What will your rewards for donations be?
•What is your timetable for sending the rewards after the completion of your crowdfunding project?
•Why are you doing this project?
To learn more about Debe Fennell's advice on a successful crowdfunded campaign, visit The Marketing Mindset Blog at http://www.powerupforprofits.com/2013/11/crowdfunding-for-authors-and-speakers.html.