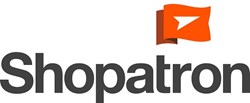 Ducati's successful venture with Shopatron Marketplace serves as proof of the changing landscape and sales potential on eBay.
San Luis Obispo, CA (PRWEB) November 19, 2013
Today, Shopatron announced that one of its premier powersports clients, Ducati North America, has launched an eBay store that fulfills genuine Ducati apparel and accessories through its certified retail partners.
As one of Shopatron's launch partners on eBay via Shopatron Marketplace, Ducati's eBay store has already delivered a 15% incremental lift to the brand's online sales with Shopatron.
Shopatron Marketplace opens the door for brands to take control of the customer experience on eBay. Through the Shopatron Order Exchange, brands can leverage retailers to fulfill orders from official branded eBay stores. The Shopatron Order Exchange allows manufacturers to pass online orders to their retail channel for ship-from-store fulfillment, giving partners a share of their eCommerce sales.
EBay Motors is one of the largest online marketplaces for buying and selling all things automotive, and is consistently ranked the No. 1 automotive site by Nielsen//NetRatings. The launch of the Ducati USA eBay Store brought a wide variety of authentic Ducati accessories and apparel to fans of the iconic bike manufacturer.
"Ducati's successful venture with Shopatron Marketplace serves as proof of the changing landscape and sales potential on eBay," said Shopatron Founder and CEO Ed Stevens. "Their success is a prime example for what is possible when brands combine the distributed order management of Shopatron with the expansive consumer reach of eBay."
Ducati first partnered with Shopatron in 2009. In total, 38 powersports brands partner with over 1,800 fulfillment partners on the Shopatron network. From January 2011 through December 2012, powersports brands with Shopatron increased same-store sales revenue by 68%.
To learn more about Shopatron, visit http://www.shopatron.com.
About Ducati
Founded in 1926, Ducati has been producing sport-inspired motorcycles since 1946. "Desmodromic" performance engines, innovative design and avant-garde technology characterize its motorcycles. Covering several market segments, Ducati's range of motorcycles are divided into model families which include: Diavel, Hypermotard, Monster, Multistrada, Streetfighter and Superbike.
These authentic icons of "made in Italy" are sold in over 80 countries around the world, with concentration on the European, North American and Asia Pacific markets. Ducati competes in both the World Superbike Championship and, with an official team, the World MotoGP Championship. In Superbike Ducati has won 17 Manufacturers' titles and 14 Riders' titles and in 2011 passed the historic milestone of 300 race victories. Ducati have participated in MotoGP since 2003, and took both the Manufacturers' and Riders' titles in 2007.
About Shopatron
Shopatron is the world's leading provider of cloud-based, eCommerce order management solutions. Powered by our Shopatron Order Exchange, Shopatron Manufacturer allows branded manufacturers to seamlessly leverage the available inventory in every retail storefront and distribution center when fulfilling online orders. Shopatron makes it easy and affordable to deploy advanced capabilities like in-store pickup and ship-from-store, or a full turnkey eCommerce solution without major up-front costs. Shopatron enables over 1,000 manufacturers to unite their eCommerce programs with their physical retail channels, increasing sales, speeding inventory turns, and delivering a superior purchase experience to online shoppers.