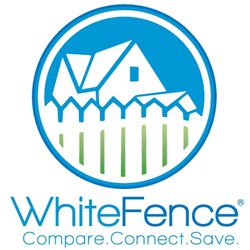 Houston, TX (PRWEB) November 19, 2013
Consumers that have no interest in leaving their home in the middle of the night to shop for deals on Black Friday, should consider shopping on Cyber Monday.
Cyber Monday, the Monday after Thanksgiving, is becoming one of the most popular shopping days of the year. While Black Friday traditionally kicked off the start of the holiday shopping season, Cyber Monday emerged after the growth of online shopping.
Before the consumer spends all day scouring the internet for the best deals on Cyber Monday, it's important for them to be a savvy shopper and know what are the best products to buy on this shopping holiday.
Shop for big purchases
Cyber Monday is the perfect opportunity to take advantage of the low prices on big ticket items, such as kitchen appliances and washers and dryers. Consumers may save money off of a refrigerator or washer that they were already planning to buy. Many chain stores offer delivery services, so you won't have to lug your purchase home with you from the store. Often they'll get better deals if they purchase more than one appliance.
Sign up for store mailing lists
If the consumer has a particular store in mind, sign up for their email list and catalogs before Black Friday or Cyber Monday starts. It will allow them to watch for their promotional sales, and they may earn some special coupon deals.
Shipping
The big advantage that brick-and-mortar stores have over their online counterparts is that no shipping is required. Many online stores wave shipping costs on Cyber Monday. Others may offer additional products at no cost.
Find coupon codes
There are many blogs and websites that help consumers find online coupons and coupon codes. They can search and find coupon codes they may not have seen on the store's website. Some stores will send them a gift card if they spend a certain amount of money.
Stay home and shop
While many shoppers take Black Friday off to spend the morning in the stores, consumers may want to take time off work on Cyber Monday to surf for the best online deals. Most employers don't want consumers taking up work time to shop, and they won't have to worry that someone is lurking over their shoulder, spying on the purchases in their online shopping cart.
Some deals are better than others
Parents may find great discounts on the hottest children's toys of the season during Cyber Monday. Shopping online for their children is easier to do than trying to get to the mall without them seeing any of their holiday surprises.
Home electronics are also a hot seller on Cyber Monday. These include computer laptops, flat-screen televisions, sound systems and Smartphones.
Don't forget about the small online stores
Cyber Monday isn't solely for the large chain stores. Many small online shops offer great discounts and special offers. Consumers might find a unique gift at a price they never would have been able to get at the small boutique down the block.
About Whitefence.com
Whitefence.com is a free service that helps homeowners and renters compare, connect and save money on phone, internet, television, electricity, natural gas, and other home services. By simply entering a street address onto the secure site, people looking to save money or start new service can find the most comprehensive list of plans available for their specific address from over 300 nationally recognized partners. As a trusted home service shopping source for 20 million people annually, Whitefence.com makes it easy to establish service directly on the site in a few simple steps. WhiteFence is headquartered in Houston, Texas. For more information, please visit WhiteFence.com.