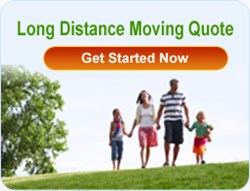 A team of professionals from LongDistanceMovingCompanies.com will work dedicatedly to look after clients' needs and complaints.
(PRWEB) November 20, 2013
With the inauguration of the new car transportation service, LongDistanceMovingCompanies.com is offering some respite for the customers of this country. This organization has announced the launch of their new search option that will ease the process of finding car transport companies. Not only that, it seems that the company is determined to help customers get only warranted service within a reasonable price range that all customers can afford. The new search options can now be accessed on the company's official site. The company spokesperson tells customers to be ready to have a wonderful and painless moving experience from now onwards.
Any customer who is searching for the best players in the car transportation service should look to LongDistanceMovingCompanies.com to guide them toward the right source in a time and cost effective way. Besides offering quotes from the best car moving companies, LongDistanceMovingCompanies.com also promises to help customers by offering basic knowledge about what to look for in a car moving service provider. This company includes the most preferred service providers of the country in its database and also bases their search depending on a few specific criteria. The professionals from LongDistanceMovingCompanies.com know what to expect from a service provider when allowing them to bid for their customers' business.
There are a few things that most customers should keep in mind when hiring a car transportation company. According to the experts from LongDistanceMovingCompanies.com, customers should seek only expert help if they don't have much idea about the most important aspects to consider when hiring a car transportation company. Relying on the new and inexperienced service providers is not recommendable. In any case, it's always very risky to hire the ones without any expertise in car transportation.
A team of professionals from LongDistanceMovingCompanies.com will work dedicatedly to look after clients' needs and complaints. However, the company representative seemed very much confident about the new service launched by the company. There will be no technical difficulties that customers might have to go through to enjoy these services. If customers have no clue about how to use the new platform introduced by the company, they're advised to go to the official site of the company and explore the new estimate form added to the site. They will get a clear picture about the newly launched service offered by http://www.LongDistanceMovingCompanies.com.