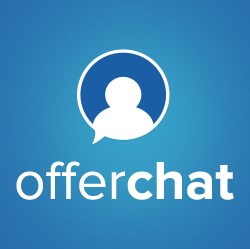 Upgrade to any Offerchat premium plan and get a 15% lifetime discount. All sales will go to typhoon Haiyan victims not yet receiving aid.
(PRWEB) November 20, 2013
Eleven days since the deadliest typhoon of the year, a category 5 power named Haiyan, slammed the central Philippines, conditions are still dire.
The Offerchat team who have participated in different relief operations have recognized that it's still a long way to recovery.
The urgent task is to deliver aid -- food, water, and medical attention -- to survivors located inland in mountain villages and isolated islands in a collective effort to hamper increasing death toll. Local startup company Offerchat decided to raise funds through its RELIEFPH promo available only until the end of this year.
Users will receive a significant 15% discount valid for a lifetime for every purchase of any of the company's three major plans within the promo period.
Every first month subscription sale will be gathered and donated in a collective fund to the Philippine Red Cross to ensure customers' donations will mobilize relief goods, medical aid as well as fund future rehabilitation and rebuilding.
To avail of the RELIEFPH promo and its lifetime discount, existing Offerchat users can click Upgrade from the dashboard, choose their preferred live chat plan and enter the code RELIEFPH. The first month payment automatically goes to a separate fund to be handed over in person to the Philippines Red Cross.
Users will receive a confirmation email for the completed purchase which is recognized as a donation, along with details, updates, and feedback regarding the fund and its completed projects and operations.
The promo is not exclusive to existing Offerchat users. Individuals who wish to help may also signup for Offerchat and avail of the 15% lifetime discount and have their payment donated to the fund to help typhoon Haiyan victims.
About Offerchat
Offerchat is a startup based in Cebu City, Philippines. It develops a live chat tool for online sellers and retailers to add to their websites and chat instantly with shoppers and site visitors.