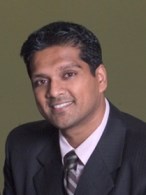 At Oxford Valley Dental, our goal is to always provide patients with the latest up-do-date advancements in dentistry to make sure they're getting the best quality care in the field
Langhorne, PA (PRWEB) November 19, 2013
Langhorne, PA cosmetic dentist, Dr. Arpan Patel, recently introduced dental implants at Oxford Valley Dental to offer patients with missing teeth a better alternative than dentures and partial dentures for a permanent smile.
Of the approximately 20 million Americans who rely on dentures for everyday tooth function, about half struggle with oral devices that are uncomfortable, don't fit properly, or prevent them from eating a proper, well-balanced diet. Additionally, all wearers of removable dentures must deal with the hassle of adhesive strips and bonding pastes. With dental implants, however, patients can enjoy the function and appearance of near-natural, permanent teeth.
"At Oxford Valley Dental, our goal is to always provide patients with the latest up-do-date advancements in dentistry to make sure they're getting the best quality care in the field," said Dr. Arpan Patel, dental implants dentist in Langhorne, PA. "With dental implants, we can now give patients the best the industry offers for restorative and cosmetic care and help them improve their lifestyle as well."
Dental implants are the industry's best alternative to missing teeth, since the design of the implant follows the structure of the natural tooth. The actual dental implant is a small metal screw that is surgically inserted into the jawbone of the patient. After it is given several weeks to heal, Dr. Patel then attaches a porcelain crown to the metal implant, which looks and feels just like a natural tooth. As an entire unit, dental implants are just as strong as or even stronger than natural teeth, are not susceptible to cavities, and are designed to last a lifetime.
Dental implants not only provide patients with much more aesthetic value, but also help them preserve vital bone structure in their jaw as well as avoiding gum recession that is common for missing teeth. Dental implants are an excellent alternative for patients with a single missing tooth, a series or missing teeth, or even entire top and bottom arches that need replacement teeth for optimal function.
At Oxford Valley Dental, Dr. Arpan Patel works alongside two other highly skilled dentists, Dr. Ekta Amin and Dr. Nalin Patel. Together, they provide a vast array of dental services including periodontics root canal treatment, sedation dentistry, Invisalign, Lumineers, teeth whitening, laser dentistry and more. They offer affordable financing and the latest state-of-the-art technologies for all areas of dentistry.
Dr. Patel completed his dental education at the University Of Pennsylvania Dental School. Through his many years as a practicing professional, he has also received post-graduate training in a vast array of dental fields. He specializes in everything from Langhorne, PA cosmetic dental implants and other cosmetic procedures, to restorative dentistry, root canals, and surgical treatment. Dr. Patel is committed to addressing the specific needs of each patient and is known for his intent listening to determine how to best care for every patient he treats.
To learn more about Langhorne, PA implant dentist Dr. Arpan Patel and the other services he offers, please visit http://www.ovdental.com and http://www.youtube.com/watch?v=dw3b-qutT6g.