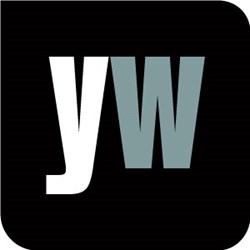 London, UK (PRWEB UK) 1 December 2013
Jack Grave has published a new website for his book about Kegel exercises for men, SB Newswire reported November 15th. The article, "NewLastLongerInBed.com Launches to Promote Performance Enhancing Kegel Exercises," explained that Kegel exercises allow men to take control of their ejaculations leading to better sexual experiences for all. A spokesperson for Jack Grave commented, 'Jack Grave is sharing his findings online so the men for whom premature ejaculation is a concern can now find help and support from an understanding community, led by Jack himself. The exercises and practical guides contained within the New Last Longer In Bed site are designed for any man to be able to perform.' (http://www.sbwire.com/press-releases/newlastlongerinbedcom-launches-to-promote-performance-enhancing-kegel-exercises-382623.htm)
This inspired Yourwellness Magazine to explore how Kegel exercises can improve bedroom performance. According to Yourwellness Magazine, 'Kegel exercises are performed to strengthen the Pubococcygeus muscle or PC, and this helps to promote better sexual health. And boys, you can do it too. Both men and women can do Kegel exercises to strengthen their pelvic muscles – in fact, wellness experts recommend Kegel if you suffer from prostate pain. Plus, one of the major highlights of Kegel is that it helps to reduce premature ejaculation.' (http://www.yourwellness.com/2013/10/improve-your-bedroom-performance-with-kegel-exercises/#sthash.G1QNWjR0.dpuf)
Yourwellness Magazine also noted that women can benefit from doing Kegel exercises when their pelvic muscles have become weak from exercise, childbirth or just general damage. Yourwellness Magazine detailed that Kegel exercises for women can help to restore strength, which will increase stimulation during intercourse and, in turn, the length and intensity of orgasms.
Yourwellness Magazine outlined a three-step plan to Kegel exercises:
1. Sitting or lying down, contract the muscles used to stop urinating. The pelvic muscles should squeeze the urethra and anus without tightening the stomach or glutes.
2. When the muscle is located, squeeze for three seconds, and then relax for three seconds.
3. Do this three times a day, or even more for better results!
To find out more, visit the gateway to living well at http://www.yourwellness.com.