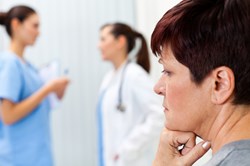 Every effort must be made to analyze the findings and work towards providing a higher standard of care across all hospital trusts in England
(PRWEB UK) 19 November 2013
Mercury Legal Online has warned of a potential increase in medical negligence after the Care Quality Commission (CQC) admitted it has concerns about 1 in 4 hospitals in England. (i)
The regulator looked into all 161 acute hospital trusts in England, raising concerns about aspects of care at 44 of them (27.3%), It analyzed such things as treatment waiting times, rates of hospital-acquired infections and overall patient safety. (i)
The CQC looked into 150 national measures of quality and safety of care across the NHS using a new assessment system called "intelligent monitoring", which will guide the regulator in deciding which hospitals need to be inspected most urgently. The CQC examined the evidence available for each of the hospitals and allocated all 161 trusts into one of six bands, with one being of the highest concern and six the least. There are 24 trusts in band one and 20 trusts in band two, which are the two categories the CQC is most concerned about. (ii)
The 24 trusts in band one include the 11 trusts that have been placed in special measures, and these are already being investigated by a much more in-depth inspection regime by the CQC, which was developed after the Mid Staffordshire hospital care scandal. (ii)
Following the release of these latest figures Chris Woods, Partner and Head of Medical Negligence at Mercury Legal, said: "These findings are very worrying. Now that these hospitals have been identified, every effort must be made to analyze the findings and work towards providing a higher standard of care across all hospital trusts in England.
"As we enter the winter months, hospital wards can get even busier and hospitals must work to ensure that all aspects of care are the best they can be.
"Patient safety must be the number one priority in the NHS and there needs to be a strong reaction to these findings to ensure that cases of medical negligence do not increase."
At Mercury Legal Online we provide legal representation for victims of medical negligence. We have supported hundreds of victims of medical negligence and their families in what can be a very difficult and emotionally upsetting time. We leave no stone unturned in pursuing a medical negligence claim, exploring all aspects of the treatment and care received to make a claim for compensation.
ENDS
Sources
i. The Guardian, 24th October, "NHS watchdog concerned over care and safety at one in four hospitals" http://www.theguardian.com/society/2013/oct/24/nhs-watchdog-care-safety-hospitals-england
ii. Care Quality Commission Website, 24th October, "More Hospital Inspections Announced" http://www.cqc.org.uk/public/news/more-hospital-inspections-announced