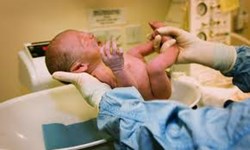 We need to get postnatal care right, and we need to get it right quickly.
Bolton, UK (PRWEB UK) 20 November 2013
According to The Independent, new research conducted by the Royal College of Midwives (RCM) and Netmums.com, has highlighted that new mothers are not being warned about the possibilities of postnatal problems. Such issues should be rectified, safeguarding their health, by ensuring they are fully informed (1).
The research indicates that 47 per cent of women are not being told about the danger signs of postnatal problems, which would put their lives at risk, should complications remain undetected (1). Such statistics were reflected by a subsequent survey of midwives, with 31 per cent of those asked admitting that women are rarely, or never, advised of the signs and symptoms of potentially life-threatening conditions (1).
As reported by The Independent, midwives were also asked if they were happy with the standard of clinical postnatal care, in response 58 per cent of midwives asserted that they would like to be able to do more (1).
Discussing the issues, Cathy Warwick, chief executive of the Royal College of Midwives, made the following statement (1):
"These surveys confirm some of my fears about the level and quality of postnatal care that midwives are able to provide and that women are receiving. We know from a recent survey of heads of midwifery that postnatal care is suffering because of midwife shortages."
She added: "We need to get postnatal care right and we need to get it right quickly."
Commenting on the survey, Suzanne Yates, from birth injury solicitors, Asons, said:
"These statistics highlight that more could be done to safeguard new mothers. Women who are giving birth for the first time may not know what to expect, with regards to postnatal problems, and a little more guidance could have the potential to save lives.
"At Asons Solicitors, we see how a birth injury can pose many risks; it is worrying that women aren't being warned about postnatal infections, which can put their lives in danger."
Medical experts advise, that in the first few days after giving birth, women should be alert to: sudden or very heavy blood loss, a racing heartbeat, fever, abdominal pain, unpleasant vaginal discharge, changes in vision, sickness, feeling short of breath, or chest pain (1). It is encouraged that women should seek medical help, should they experience any of the aforementioned symptoms.
In the event that someone has been subject to medical negligence, they must seek legal advice as quickly as possible. Taking action can prevent the same situation from reoccurring, helping others to avoid injury in future.
Those who have suffered from clinical negligence may be able to make a birth injury claim for NHS compensation. Asons Solicitors deal with birth injury compensation claims on a regular basis, they can be contacted on: 0844 850 1062 or via their claim form at asons.co.uk.
-Source-
(1) The Independent, 'New mothers are not being warned about potentially life-threatening post-natal problems, warn midwife group', 09/11/2013 independent.co.uk/life-style/health-and-families/health-news/new-mothers-are-not-being-warned-about-potentially-lifethreatening-postnatal-problems-warn-midwife-group-8930491.html?origin=internalSearch
-ENDS-
About Asons Solicitors:
Asons Solicitors is a Bolton-based law practice that specialises in personal injury and industrial disease claims. Founded by brothers Imran Akram and Kamran Akram, Asons Solicitors has developed to become a young and dynamic law firm that delivers practical solutions to clients in times of difficulty. Their continued focus on their staff has seen them awarded with the Investors in People "Gold Award"; which is reflected in the professional and personable approach they take in working with clients. They strive to grow and to develop, and their supportiveness and attention to detail ensures that their clients use them time and again.
For further information contact:
Email: info(at)asons(dot)co(dot)uk
Website: http://www.asons.co.uk