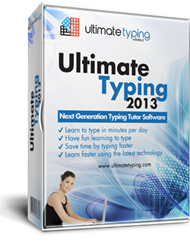 ...standardized assessment tests are likely to be computer-based in the foreseeable future. This means that students need to learn to type...
New York City, NY (PRWEB) November 29, 2013
The recent changes within the US-based Common Core Standards signify a dramatic change for students and teachers of K-12 grades, stated the eReflect team in a briefing today. The team explained that the Common Core State Standards have been designed in order to ensure that students have sufficient competency levels in key subjects by the time they are ready to apply for college and employment opportunities. The standards incorporate the latest technological changes and are intent on ensuring that passing students have the necessary skills that are required during higher studies and career development.
One of the basic changes highlighted by the Common Core State Standards focuses on the ability of schoolchildren to use technology, including the internet, as part of their study environment. The eReflect team stressed this clause and highlighted that from now on a student in Grade 5 must be able to display a command of basic typing skills, including being able to type at least two pages in a single session at the keyboard.
As the eReflect team noted in their post "New Common Core Standards Requirements Include Typing Skills", typing skills are not only an essential requirement for individuals that are applying for jobs, but also for students in both lower grades and higher education. Learning to type with speed and accuracy will allow students to easily use current technology. Furthermore, standardized assessment tests are likely to be computer-based in the foreseeable future. This means that students need to learn to type, stated an expert developer from the eReflect team.
Ultimate Typing offers all users, including school-age students, a variety of games and learning activities that can allow them to type quickly and accurately, highlighted the eReflect statement. Ultimate Typing, a professional-grade typing tutor software program, offers keyboard training to users that is designed to provide measurable results in only two weeks. Students in Grade 5 and even younger can use this software with their parents and other family members in order to learn typing. The software supports multiple users and therefore is ideal for parents who wish to assist their children with the typing skills process, stated the eReflect team.
For more details on Ultimate Typing™ please visit http://www.ultimatetyping.com/.
About Ultimate Typing™
Ultimate Typing™ software is designed specifically for the improvement of typing skills. Created by eReflect, a world leader in e-learning and self-development software, Ultimate Typing™ has been informed by the latest developments in the science of touch typing.
Since its creation in 2006 by Marc Slater, the company has already catered to over 112 countries all over the world, offering products with the latest cutting-edge technology, some of which are among the world's most recognized and awarded in the industry.