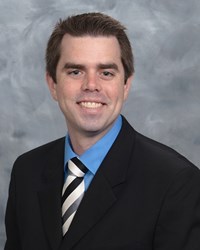 From day one, they emphasized how they use a big data approach to solve complex hiring problems.
Cleveland, OH (PRWEB) November 21, 2013
The Shaker Consulting Group has bolstered its ability to help clients hire exceptional employees with the recent addition of Michael Reeves.
Reeves' blend of academic achievement and real-life experience in the assessment field make him an ideal fit for Shaker, a Cleveland-based firm that is widely recognized as market leader in company branded, job specific, custom simulations for pre-employment testing. Shaker's core product offering, Virtual Job Tryout, guides candidates through a series of customized exercises that mirror key job demands. The approach provides candidates with a deeper understanding of the role, while enhancing the employer's ability make evidence-based hiring decisions derived from work-sample results that predict likelihood of success on the job.
Reeves, a San Diego native, recently earned his doctorate in Industrial/Organizational Psychology from the University of Central Florida, where much of his research focused on assuring that online job assessments are administered in a fair and unbiased manner. Previously, Reeves worked for Behavioral Neuroscience Systems, where he created and delivered assessments through a range of smart technologies.
At Shaker, Reeves will focus in a large part on providing ongoing quality of hire analysis to support the most effective use of the Virtual Job Tryout as clients' organizations change and grow in a dynamic economy.
"We are committed to growing our client management function, which is a real differentiator for us," says Shaker president Brian Stern, Ph.D. "We are able to leverage talent analytics and big data insights we derive from client hiring systems on an ongoing basis. This creates smarter predictive modeling to ensure they hire the best people for their organization."
The opportunity to leverage the full range of his experience, research, and skills with clients - many of which are market leaders in their respective industries - led Reeves to choose Shaker over other potential employment opportunities.
"I'm really impressed with their strong client focus at Shaker," Reeves says. "From day one, they emphasized how they use a big data approach to solve complex hiring problems. They demand creativity and innovation at every level of the organization to satisfy customer needs. With a firm like Shaker, I have the opportunity to impact the quality of hire outcomes for an incredible client portfolio and contribute to the growth and evolution of the company."
Shaker executive vice president Joseph Murphy says, "Reeves has the ability to analyze big data in ways that will help clients maintain a strong quality of hire process as their business needs evolve."
"Our business has grown to the point that we are dedicating more resources to ongoing analysis for existing client relationships," Murphy says. "Mike's experience working in the field combined with his analytical capabilities will bring real value to our clients and assure they continue to get a solid return on investment when it comes to staffing their organization with the best candidates."