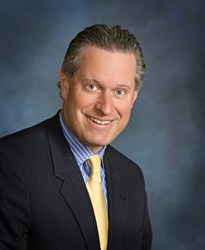 Honesty, integrity, and delivering on promises are why ADRMortgage.com succeeds at fulfilling consumers' home dreams.
Raleigh, NC (PRWEB) December 11, 2013
ADRMortgage.com releases report card findings - Top 3 secrets. Wouldn't it be great to have a simple report card on how each bank does in Raleigh, North Carolina? Some banks don't want consumers to know that the Consumer Financial Protection Bureau (CFPB) releases findings on how good or bad consumers are treated when getting a mortgage. At ADRMortgage.com the secret is out of the bag as data from CFPB is used here to show the effects of good and bad mortgage loan officers.
Out of the roughly 85,000 mortgage complaints in the CFPB, North Carolina complaints come in at about 1,500. That's not bad, but wouldn't it be better not to have any complaints at all? Banks have the ability to not fully disclose the profit on a loan. This is important information that the consumer should know. There is even a section on this website that illustrates "settlement process and costs" by bank and to a much lesser degree, by broker.
With a mortgage broker, the consumer has the power to know what it really costs to close on a loan. For example, here are two separate bank offers received by the author of this article just this week:
First, Earn Money Now just by calling Bank A. Bank A pays the consumer $x to make a call to this bank (this bank is really desparate). Next, this bank pays $x to fill out a loan app. And, pays $x for additional levels that the consumer completes. Of course, there is no mention of rate, fees, or anything like that. Didn't the United States Banking Industry go through a very obscure process whereby banks agreed with the United States Justice Department to pay fines in the $50,000,000,000 range just this year alone? Of course, denying wrong doing all along the way and this author can't remember jail time be awarded to these bank executives.
The second offer, was equally offensive. New fixed rate 2%. New mortgage payment 50% less then current. What's most offensive about this bank offer is that it is only good for consumers that are under water on a mortgage. And it's written as a "final notice" on pink paper - like a bill. Consumers should not be head-faked by the local bank or the regional bank when looking on the internet either. Many of the rates posted are old, but get the phone to ring.
Offers that apply to one or two people, are being used to market to the thousands. The FTC and the CFPB have their work cut out for them. What's a consumer to do?
Simple, ask a mortgage broker for a GFE (rate quote). Since mortgage brokers are regulated by the consumer's state there is actually a place the consumer can go to complain if the service isn't great. That's the banking commissioner in almost all states. What about bank mortgage operations? They are regulated by the federal government and not by the States, in the same way brokers are regulated.
That's one reason the CFPB posts complaints online, so the consumer can make an educated decision. Should the consumer go with the the regional bank or a mortgage broker? The answer is as easy as 1-2-3. Call a broker, ask for a quote, make an educated decision. Consumers can save tens of thousands of dollars by the power of mortgage education. Simply Google the company being considered to offer the mortgage, and the word complaints. Example: Bank X and Complaints. This will get the consumer started.
Call Andy May at ADRMortgage.com at 919 771 3379 to find out more about our unique offer to help our clients turn Green with ADRMortgage.com. Andy May is a licensed Loan Officer 103418 and 88010 corporate NMLS ID.
Get the most value out of a home sale or purchase by working with licensed professionals that have significant experience. You'll be thankful you did. You can find additional information from Andy May, mortgage expert, at Andy May's blog. ADRMortgage.com was founded by Andy May in 2005. For additional information please go to http://www.adrmortgage.com or contact Andy May directly.