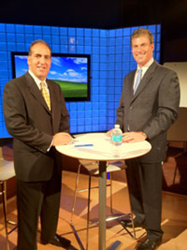 Our focus is to build lifelong relationships rooted in performance and trust. At the Advantage Retirement Group, our sole focus is YOU.
Miami, FL (PRWEB) November 21, 2013
The Advantage Retirement Group released a new video describing its business and best practices recently. The video is meant to describe the business and industry best practices for Financial Advisor Ft Myers FL and Financial Planner Ft Myers FL.
Headed by Alfie Tounjian, a Certified Financial Planner™ (CFP®) and the founder of Tounjian Advisory Group/The Advantage Retirement Group with nearly 30 years experience, Tounjian understands the importance of planning for a financially secure retirement, life insurance and personal hybrid annuity pension plans.
The Tounjian Advisory Group/The Advantage Retirement Group have a team of dedicated professionals helping retirees implement strategies to help preserve their wealth and income during uncertain times. With ongoing coaching, it makes their clients more knowledgeable and have higher comfort levels during the retirement years. They have also developed their business by reaching out, nurturing and maintaining close, trusting relationships with each of their clients.
The Advantage Retirement Group's mission is to educate and assist retirees on strategies to protect and preserve their financial security. Their primary focus is committed to bringing the most up-to-date information and solutions to mature adults through its educational workshops and personalized consultation. It is a culture that believes knowledge and awareness are interdependent on each other so as to contribute to financial security and a quality of life for seniors.
Call the Advantage Retirement Group at phone number (239) 240-8055 or visit their website at http://www.thearg.org/ to know more on their financial and wealth planning services.