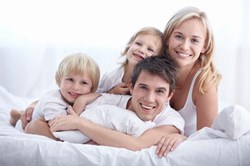 Littlehampton, West Sussex (PRWEB UK) 21 November 2013
Here are some tips to help you get your sex life back on track:
1. Be Prepared
There are lots of things you can do to decrease the likelihood of involuntary leakage during sex. You will need to experiment to see which of these works for you:

Avoid coffee or tea for several hours prior to sex
Drink plenty of water well before having sex, but do not drink any fluids for an hour before sex
Practice "double voiding" prior to sex: Go to the bathroom, then fully relax the bladder and go again
Put towels down, or try one of the washable, absorbent, leak-control Incontinence Bed Pads from the Fittleworth Store (http://store.fittleworth.net/products/categories/incontinence-bed-pads), so you are not worrying about bed linens if you do leak
Don't be shy about taking a "bathroom break" during sex
2. Talk about it
Take courage and speak to your partner. It may be awkward at first, but a few minutes of blushing have to be worth returning to your previously joyous sex life? Start softly by mentioning that you've been to your doctor to help with a problem that is embarrassing for you to discuss. Let them know that you have been thinking a lot about your previous sex life together, and that your reluctance has not been because of a lack of interest in them rather a fear of leakage and embarrassment.
You may be pleasantly surprised by your partner's supportive reaction. Your partner is probably all too familiar with the fear and shame that can accompany age-related changes affecting sex.
3. Work out
Strengthen your muscles with pelvic floor therapy. Working with a physical therapist will help you rebuild the strength in the deep abdominal muscles that support the bladder. The programme of exercises is known as Kegels and can have the additional benefit of strengthening muscles in the vaginal wall, so you and your partner may notice a sexual benefit as well. Working with a pelvic floor therapist has been shown to increase the effectiveness of Kegels.
4. Practice
Your Urologist can work with you on a process known as "bladder retraining", which involves determining your natural pattern of urination, then setting up and following a fixed schedule of timed toilet trips, whether you feel like going or not. When you feel the need to go between intervals, you buy time by using urge-suppression techniques such as Kegels, distraction, and relaxation. You will also learn techniques, such as double voiding, to completely empty your bladder when you go. Over time you'll work to increase the intervals between bathroom trips and the amount of liquid your bladder can hold.
Whichever method or tip you choose; you can feel confident with washable incontinence underwear and bed pads from the Fittleworth Store. For more information and see which products suit your needs, visit http://www.fittleworth.net/store.
Thank you to Melanie Haiken, who's article was adapted for this piece. Melanie Haiken's article was originally published by Caring.com: "How to Stop Incontinence from Sabotaging Your Sex Life". Contact Caring.com for reprint permissions.
Disclaimer: This article is for information only and should not be used for the diagnosis or treatment of medical conditions. Consult a doctor or other healthcare professional for diagnosis and treatment of medical conditions.