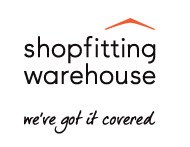 The business is led by the feedback that we receive, and we are always looking to adapt to the customers' needs
(PRWEB UK) 20 November 2013
Shopfitting Warehouse supply necessary equipment for businesses and individuals across the UK and EU looking for display and storage solutions.
The company has recently embarked on an exciting relaunch of their brand to introduce a new look to match their brand values of providing a simple solution for display and storage needs with more emphasis on creating an enjoyable experience for their customers. This will strengthen Shopfitting Warehouse's positioning as one of the leading suppliers in the UK.
The rebrand includes a newly designed, fresher and more modern logo, as well as an overhaul of their e-commerce site which went live on Thursday 14th November 2013. Several new features have been included to make the online purchasing experience even more seamless and convenient.
These features include the ability to manage your basket without leaving the page you're on, save multiple baskets, reorder previous baskets at the click of a button and use 'Trade View' for quickly and easily purchasing large quantities.
The site has also been designed to respond to mobile use, and will soon include the ability to live chat with a member of the staff, or request a call back.
Beyond this, the business will be expanding their rebrand into all of their marketing moving forwards.
A spokesperson from Shopfitting Warehouse spoke about the rebrand:
"We are delighted to announce the relaunch of our brand, which further reflects our commitment to customers. Our customer base is varied, but ultimately they all want the same thing – a consistently reliable service, intuitive choice of products and great value."
We believe that Shopfitting Warehouse has the edge when it comes to excellent customer service and high quality products, as proven by the vast number of positive feedback we have had through the years."
"The business is led by the feedback that we receive, and we are always looking to adapt to the customers' needs, so we are thrilled to share the changes we have made with them."
ENDS
About Shopfitting Warehouse
Established in 2006, Shopfitting Warehouse is part of Drakes Display Ltd, one of the longest serving suppliers of retail shop fittings with over 130 years of experience in the industry.