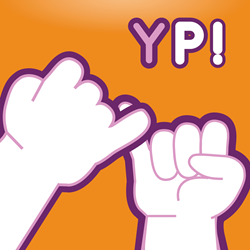 ...the fact that my kids knew I could record the promise made them more likely to keep their end of the bargain.
New York, NY (PRWEB) December 05, 2013
Recently released iPhone app, "You Promised!" by Four Rooms, LLC, is received well by mom bloggers and tech review sites, to aid parent-child relations and instill values of integrity.
Since the release, the app, "You Promised!" has been reviewed highly by various "mommy" bloggers, as well as iPhoneMom, a tech review site geared for children and family-centric mobile applications, with the reviewer stating, "…the fact that my kids knew I could record the promise made them more likely to keep their end of the bargain."
The user interface of "You Promised!" is careful to not include extraneous complexities or unnecessary features, as it's built to quickly and seamlessly write & record (with both text and audio) any "promises" between two "parties", but most usefully, between parents and children. The signatures are made by directly recording audio into the app, as the makers of You Promised! designed the function to be "simple, yet effective."
Members of the blogosphere have responded very favorably, April of FirstTimeMomAndDad.com (Rated #9 by TopMommyBlogs.com) states, "It's the greatest app ever, seriously." She then explains a typical scenario in her household where the app would be useful. The blog AMothersLife.com adds, "See how versatile this app is? Limited only by your imagination." Cristen of the NapTimeReviewer.com also spoke very highly of the application's simplicity, by saying, "The app is super easy to use, and genius in my opinion."
Finally, the tech review site, iPhoneMom.com has given the app a 5 star rating, with no "cons," carefully detailing a potential scenario in which You Promised would be useful. In reviewing the app, Monica of iPhoneMom says, "It is a very effective tool for minimizing contention and keeping the peace for any family."
This sentiment has also been echoed by some in the child psychology and parent-child relationship space. Child-parent specialist Adriana Albano comments, "I think increasing accountability between parents and children in such an easy and fun way is the app's strongest feature. I think people could use it to make promises to themselves and notice when they are inclined to be flakey with their own word." Neurologist Joshua Willey says, "Great resource for our kids and I to keep track of the many times we 'make a deal."
Four Rooms, LLC has chosen a logo of "baby hands" doing a "pinky swear", and decided on such a representation as a reminder that a promise and its value is something we learn pretty early in our own childhood. And once we realize what a kept promise vs unkept promise is, we never forget.
Further developments are planned to enhance the app's function, to recording completion dates and generating "promise reports" to show how many promises were fulfilled. Also, there are future plans to expand to other mobile platforms.
Review Links:
http://bit.ly/1aacxFx
http://bit.ly/15ygC4i
http://bit.ly/1chPD28
Four Rooms, LLC is a media-technology consulting firm, with projects ranging from video production to mobile application development.