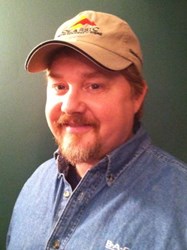 Bryan's architectural and marketing experience makes him a great fit for our firm.
Nashua, NH (PRWEB) November 21, 2013
Classic Metal Roofs, LLC, with offices in all of the southern New England states, has added long time New England resident and former architect Bryan Rusch to cover the demanding metal roofing market of southern New Hampshire. Rusch will be working out of the Nashua, NH office to help supply the needs of the expanding market for residential metal roofing that includes aluminum, copper and zinc standing seam, and aluminum, copper and zinc shingles.
Rusch comes to Classic Metal Roofs with an extensive background in sales and marketing, as well as 15 years of architectural design experience. He attended Boston Architectural College and the University of Massachusetts and has worked for such architectural firms as TASC Architects, the Department of Health and Code in Worcester, MA, Winter Street Architects in Salem, MA and Schwartz Silver Architects in Boston, MA. He is married to his wife, Michele, and they have two children, Ben and Sarah.
"Bryan's architectural and marketing experience makes him a great fit for our firm," states Mike Gonet, senior partner of the firm. "Classic works with many contractors and architects on new construction projects throughout the New England area with regards to metal roofing. The company plans on providing architectural firms with AIA certified training in metal roofing. With homeowners looking for more sustainable, environmentally friendly building materials, metal roofing is certainly one of the best choices, and Bryan will represent these attributes in a professional manner."
Classic Metal Roofs, LLC offers a variety of lifetime metal roofing options optimized for the New Hampshire environment. Aluminum metal roofing is one of the best solutions for the region. Aluminum metal shingles and aluminum standing seam in several widths round out the standard options for homeowners looking to replace their roof or for folks building a new home. Classic also installs copper and zinc roofs in shingle and standing seam profiles.
To learn more about Classic Metal Roofs, LLC, go to: http://www.classicmetalroofs.com or call 866-660-6668. Our local NH number is 603-324-7187
About Classic Metal Roofs, LLC:
Classic Metal Roofs, LLC is considered one of the premier installers of metal roofing in New England. They specialize in the installation of lifetime residential metal roofing systems for people who want energy star, environmental, sustainable, or long term solutions for their roofing needs. They believe their metal roofs are 'The Best Roofs under the Sun' and are in business to provide their customers with a worry-free roofing future. Their service area includes Massachusetts, Connecticut, Rhode Island, and Southern New Hampshire. Classic Metal Roofs, LLC works with contractors, architects, and homeowners.