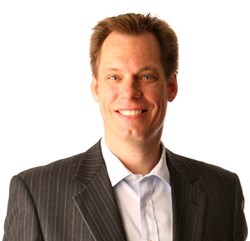 ALC continues to experience impressive growth due, in part, to its Insights-to-Action (i2A) data analytic and interpretation platform.
Princeton, NJ (PRWEB) November 20, 2013
ALC, Inc., the industry leading data marketing services provider today announces the appointment of Eric Johnson as Senior Vice President of New Business Development.
The company, well-known for its innovative approach to the utilization of marketing information to drive customer acquisition, retention, development and monetization strategy, will look to Johnson to bring its proven end-to-end solution to new clients, as well as to deepen relationships with current clients.
Celebrating its 35th anniversary, ALC continues to experience impressive growth due, in part, to its Insights-to-Action (i2A) data analytic and interpretation platform. The platform is specifically geared to enable ALC clients to grow, increase market share and improve bottom-line profitability through the innovative use of both on-line and off-line data.
"We believe Eric is a perfect fit for ALC," states Susan Rappaport, ALC CEO. "Over the years, he has developed a deep understanding of the principles underlying successful direct marketing in both the commercial and non-profit fields. What's more, we like his disciplined, consultative and goal-oriented approach to new business development. His proven track record in developing acquisition and monetization strategies for a wide range of businesses attests to his clients' appreciation of his abilities."
Background on Eric Johnson
Mr. Johnson is a recognized expert in direct marketing strategies for a wide range of verticals. Since 2011, he served as Vice President of New Business Development for Strategic Fundraising, a leading telefundraising agency focusing on nonprofit and political organizations. Prior to SFI, he was VP of Business Development and Marketing for Paradysz, a marketing service agency. He spent the earlier days of his career as a direct response media buyer for Novus Marketing and JDA Enterprises, a consumer package goods marketer.
According to clients, Mr. Johnson brings a unique set of competencies to the table. He possesses exceptional expertise in helping them exploit both proprietary and third party data assets to acquire new customers at an allowable cost, as well as to maximize their value. He has written on the challenges of customer acquisition in a difficult economy, and is a frequent speaker at industry conferences and workshops.
Eric can be reached for more information at, (763) 898-3542 or by email at eric(dot)johnson(at)alc(dot)com
About ALC
Founded in 1978, ALC has grown to become the leader in the field of data driven marketing. With headquarters in Princeton, New Jersey, the company employs some 200 data marketing professionals in eight locations around the country, and provides both postal and digital data marketing solutions to the leaders in virtually every category of business. ALC was included on the INC. 500 list of fastest-growing companies in America for three consecutive years.