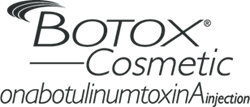 (PRWEB) November 20, 2013
BotoxJuvedermDoctor.com is clearing up some of the confusion behind Botox post treatment care. Because there are no set guidelines from Allergan, the FDA or any other medical organizations, each doctor will have their own aftercare advice. Botox Juvederm Doctor has put together a comprehensive list of all the most regularly cited Botox aftercare tips from doctors across the country.
Unlike many other cosmetic treatments, Botox is minimally invasive and requires no down time. "Fortunately, patients can go about their normal day for the most part," explained Dr. Muhammad Mirza, the founder of BotoxJuvedermDoctor.com. "However there are a few things that should be avoided to ensure the best possible results."
What to avoid after a botox treatment:

Do not rub or massage the area where the Botox was injected for at least 24-48 hours, including getting a facial. This is the one aftercare tip that virtually every doctor suggests.
Do not lie down for 3-4 hours. While this isn't always suggested some doctors believe remaining upright can help negate any potential diffusion of the Botox since it takes approximately 90 minutes to bind to the muscle. This is an extremely rare occurrence, however it has been known to occur.
Do not go to sleep for 2-4 hours after treatment. This is to minimize the risk of accidentally rubbing or putting pressure on the treated area as well as to limit potential diffusion.
Do not wear hats with constricting bands. Again the most important concern for aftercare is not putting pressure on the treated area.
Above all else, patients should follow the instructions provided by their own physician. The doctor will have the best understanding of what aftercare has proven to be successful for their patients.
To learn more about Botox, tips for aftercare and how the prescription is used, please visit: BotoxJuvedermDoctor.com.
About Botox & Juvederm Doctor
Founder Dr. Muhammad Mirza established Botox & Juvederm Doctor in 2013 to meet the growing needs of patients in New York and New Jersey that are looking for a discreet, professional provider of Botox and Juvederm treatments. With a client-first focus, all services are designed to be as safe, convenient and affordable as possible.
Botox & Juvederm Doctor is a subsidiary of Allied Medical & Diagnostic Services LLC, creators of eVivite.com and LatisseDoctor.com.