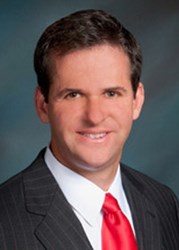 Atlanta, GA (PRWEB) November 19, 2013
The Million Dollar Advocates Forum is pleased to announce that attorney Scott Monge of Monge & Associates in Atlanta, GA has been certified as a member. The forum is recognized as one of the most prestigious groups of trial lawyers in the United States. Membership is limited to attorneys who have won million and multi-million dollar verdicts, awards and settlements. The organization was founded in 1993, and there are approximately 4,000 members located throughout the country.
Fewer than 1% of U.S. lawyers are members. Forum membership acknowledges excellence in advocacy, and provides members with a national network of experienced colleagues for professional referral and information exchange in major cases. Members must have acted as a principal counsel in at least one case in which their client has received a verdict, award or settlement in the amount of one million dollars or more.
Scott Monge founded his firm in 1993 with the mission of helping people win their cases. He is listed in "Who's Who of America," has appeared on television related to legal services provided by his firm, lectured at legal seminars, serves on numerous State Bar Committees and is a proud sponsor of charitable causes. Scott has a winning record inside and outside the courtroom.
Monge and his team of highly trained professionals welcome anyone with questions to call or click with legal questions. Additionally, according to Monge, "We feel so confident we can help innocent injured persons win their cases so we offer each client a Satisfaction Guarantee related to the high quality of legal services we provide."
###
For more information about this topic, or to schedule an interview with Scott Monge, email smonge(at)mongeassociates(dot)com.