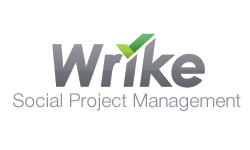 "As a part of the Google Apps Marketplace, Wrike's mission is to help people get things done using their favorite collaboration solutions," said Andrew Filev, Wrike's CEO.
San Jose, CA (PRWEB) November 19, 2013
Today, Wrike announced that its project management software integrated with Google Apps (Gmail(tm), Google Drive(tm) and Google Calendar(tm)) became a part of the new Google Apps Marketplace experience. Thus, Wrike, currently ranked in the top 10 installs on the Google Apps Marketplace, is one of the first Independent Software Vendors (ISV's) who have made this transition.
"We've been on Google Apps Marketplace for quite a long time already, and we're happy to become part of its great new experience. Kudos to Google team: in addition to the redesign, there are plenty of important improvements on the technical side. As a part of the Google Apps Marketplace, Wrike's mission is to help people get things done using their favorite collaboration solutions. Our app helps them glue those tools together to give better visibility into the work being done. According to the positive reviews our app gets, it seems this is really working!" said Andrew Filev, CEO at Wrike.
Wrike is now available in the new Google Apps Marketplace experience which enables discovery of third-party applications directly from the Google Apps Admin console. There, account admins can enable the application for their entire domain or selected groups. On the technical side, one of the most important improvements is the new OAuth2 install flow of the application.
Wrike's project management and collaboration solution launched on the Google Apps Marketplace in November 2011. It is integrated with Gmail, Google Drive and Google Calendar. This combo makes it convenient and efficient for teams of any size to track their work and have all of their data connected in one spot. Wrike provides both a free and premium subscription plans.
With Wrike's gadget for Gmail, users can create and manage tasks without leaving their inbox. Thanks to Wrike's integration with Google Drive, it's easy to connect collaborative documents with the tasks they relate to. Getting schedules synced between Google Calendar and Wrike minimizes the risk of missed assignments. In addition to powerful integrations with Google Apps, Wrike provides a rich set of features for project management and real-time collaboration: interactive Gantt chart, live Activity Stream with work discussions, document management, workload view, time tracking, and more.
To try Wrike for free, go to the Google Apps Marketplace or http://www.wrike.com.
About Wrike
Wrike is the leading online project collaboration software. It provides teams with a unique platform for real-time collaboration on multiple projects in one workspace. Wrike's collaboration features give a significant productivity gain to thousands of companies all over the globe, including teams at Adobe, EMC and Ecco. Wrike, Inc. is a privately held corporation located in California.
Wrike is a trademark of Wrike, Inc. All other product names are trademarks or registered trademarks of their respective holders.