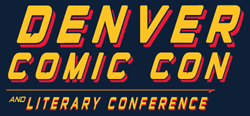 Denver Comic Con tickets go on sale Dec. 2—Cyber Monday—for the 2014 con. The first guests include Michael Rooker from The Walking Dead and Walter Koenig, Star Trek's Chekov.
Denver (PRWEB) November 20, 2013
Denver Comic Con and Literary Conference (DCC), a program of Comic Book Classroom (CBC) designed to help promote literacy through pop culture, today announced tickets will go on sale to the public on Monday, December 2 for the 2014 event. Additionally, CBC announced its first signed guests, which includes celebrities from pop culture phenomena such as the Power Rangers, Star Trek and The Walking Dead and creators from comics such as Avengers vs. X-Men, Batman and Robin and Sandman.
Beginning Dec. 2—Cyber Monday—the public will be able to purchase general admission or Speed Passes at DenverComicCon.com for the 2014 DCC. This year's event takes place at the Colorado Convention Center June 13-15, 2014. Three-day passes are $50 for adults and $10 for children 12 and under (DCC is unlike other conventions in more than just its education mission—it has aspects specifically geared to children). Speed Passes— passes that grant quicker access to all DCC activities—are available for $150. More information on the Speed Pass will be available on the website when the tickets go on sale.
DCC is a 3-day fan convention featuring the best in popular television shows, movies, Anime, CosPlay, Toys, Gaming, sci-fi/fantasy, and of course, comic books. Every ticket purchased benefits the CBC, a charitable organization that helps educate children in socioeconomically challenged communities. The CBC provides a curriculum and resources for schools and other organizations to promote literacy through comic books and pop culture.
The convention will ultimately feature hundreds of pop culture creators and celebrities, the first of which include:
Michael Rooker – Rooker played Merle Dixon in AMC's hit series The Walking Dead, a role that earned him a large and loyal fan base all over the world, and has most recently been cast as Yondu in Marvel's Guardians of the Galaxy, which is currently filming in the United Kingdom.
Mark Brooks – A convention favorite, Brooks is responsible for the art in Marvel comics such as Amazing Spider-Man, Avengers: Heroes Welcome, Deadpool, The Defenders and X-Men Legacy.
Colleen Doran – Doran is a pioneering artist is known for her work on Elfquest in the 80s, Neil Gaiman's Sandman in the 90s, and her life's work, the epic science fiction/fantasy series, A Distant Soil, the first graphic novels created solely by a female creator. She is currently writing The Vampire Diaries for DC Comics.
Walter Koenig – Koenig is best known for his role as Pavel Chekov in the original 1966 Star Trek series and seven Star Trek films. He's reprised the Chekov role for a number of video games and is in the upcoming Star Trek: Renegades television movie. Koenig also played the quintessential scoundrel Bester on the television series "Babylon 5."
Power Rangers: Walter Jones and David Yost – Jones is internationally known for his creation of the character Zach the Black Ranger from "The Mighty Morphin' Power Rangers." He has been featured in more than 150 episodes of various shows as well as featured in seven films. Yost played Billy, the Blue Ranger in more than 200 episodes of the series and starred in Power Rangers: the Movie.
Peter Tomasi – As an editor, Tomasi oversaw numerous Justice League comics; as a writer, he is best known for Batman and Robin, The Outsiders, and Green Lantern books such as Blackest Night, Brightest Day and Green Lantern: Emerald Warriors.
For more information about Comic Book Classroom or Denver Comic Con visit http://www.ComicBookClassroom.org or http://www.DenverComicCon.com.
About Denver Comic Con
Entering its third year, the DCC is Denver's premiere fan experience, covering the worlds of comic books, film, and related media. It also serves as a fund raiser and awareness builder for its parent organization, Comic Book Classroom. For the latest news and information, visit http://www.denvercomiccon.com.
About Comic Book Classroom
Comic Book Classroom is a charitable organization that educates through alternative approaches to literacy, learning, and character development. CBC creates programs for underserved students, schools, and communities via comic books, graphic novels, and related media. CBC is the organizer and producer for the DCC. http://www.comicbookclassroom.org.