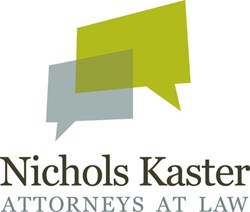 Providence, RI (PRWEB) November 19, 2013
On November 12, 2013, three former employees of Embrace Home Loans, Inc. filed a lawsuit in the District Court of Rhode Island seeking overtime pay. The three employees brought the case on behalf of loan officers who worked for Embrace Home Loans nationwide within the last three years. In their complaint, they allege that Embrace Home Loans misclassified them and their co-workers as exempt employees, asserting that they do not fit under any of the legal exemptions from the Fair Labor Standards Act's overtime pay requirements.
Embrace Home Loans is headquartered in Newport, Rhode Island and is a full-service mortgage lender with over six hundred employees nationwide.
Plaintiffs are represented by Paul J. Lukas and Tim C. Selander from Nichols Kaster, PLLP in Minneapolis, Minnesota, C. Andrew Head from Fried & Bonder, LLC in Atlanta, Georgia, and Chip Muller from Muller Law, LLC in Providence, Rhode Island.
The case is entitled, Jackson et al. v. Embrace Home Loans Court File No.: 1:13-cv-00739-ML-LDA (District of Rhode Island).
Additional information about the case may be found at http://www.nka.com or by calling Nichols Kaster, PLLP toll free at (877) 448-0492.