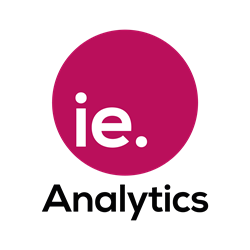 This rapidly changing environment has shown the importance of using analytics to drive decision-making.
San Diego, CA (PRWEB) November 20, 2013
In this new 'Age of Data,' predictive analytics has now become a foundational function within organizations. It is key for their success to utilize the data currency and discover new ways to predict how customers will respond in the future. Creating a data-driven culture has become essential as organizations strive to embrace data insight at every level.
The Predictive Analytics Innovation Summit remains the leading platform for connecting global leaders in the predictive analytics space. Companies set to present at the 2014 summit include: GE Healthcare, Yahoo, eBay, eHarmony, US Airways, Netflix, PayPal & Riot Games. With a diverse range of hot topics, this summits agenda will push boundaries within Predictive Analytics.
"This rapidly changing environment has shown the importance of using analytics to drive decision-making," said Max Bowen, International Events Director at Innovation Enterprise. "This can be challenging. The summit offers an opportunity for attendees to learn what's happening in the field today and to leave with actionable information that they can implement right away."
Among the 30+ speakers will be Ken Posner the Chief of Investment Analytics and Co-Founder of Capital Bank. Ken will address the reasons why even the most sophisticated predictive analytics can fail. Ken will tell the story of predictive modelling failures from the subprime mortgage meltdown, highlighting feedback effects and cognitive dissonance as key risk factors, and offer suggestions about controls, governance, intuition, and judgment.
This exclusive summit will allow attendees to learn from and network with over 250 leading data and analytics executives.
For a complete list of speakers, agenda, and registration details for the Predictive Analytics Innovation Summit, visit: http://theinnovationenterprise.com/summits/predictive-analytics-san-diego-2014.
About Innovation Enterprise:
Innovation Enterprise, a CFO Publishing company is an independent business-to-business multi-channel media brand focused on the information needs of Senior Finance, Operations, Planning, Strategy, Decision Support & Advanced Analytics executives. Products include IE.Summits, IE.Finance, IE.Analytics, IE.Operations, IE.Strategy, IE.Membership and IE.Insights.
Whether it's delivered online, or in person, everything IE produces reflects the company's unshakeable belief in the power of information to spur innovation.