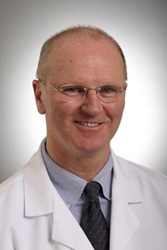 The Coleman Institute is dedicated to developing treatments that are safe, comfortable and affordable for patients, enabling them to take that first step towards recovery and a drug-free life.
Miami, FL (PRWEB) November 26, 2013
The Coleman Institute released a new video describing its business on rehab and addiction treatment recently. The videos are meant to describe the business and industry best practices for Florida Addiction, Detox Tampa, and Seattle Addiction Treatment.
The Coleman Institute is recognized as one of the most successful and innovative centers for addiction treatment in the country. Since 1998, their mission has been to help patients with addiction on their road to recovery. The Coleman Institute, under the direction of Dr. Peter Coleman, has developed a suite of unique programs that help people detoxify and stabilize from the effects of opiates (heroin, methadone, OxyContin, etc.), alcohol and benzodiazepines. These revolutionary techniques have achieved remarkable results: Over a thousand patients treated with a 98% success rate.
The Coleman Institute has programs that helped thousands of patients on their journey to be free from the destructive effects of addiction to Opiates, Suboxone, Methadone and Alcohol. More importantly, their Accelerated Detox Technique (ADT), combined with Naltrexone therapy, has helped many of their patients to stay free of their addictions. The Coleman Institute has been a pioneer in the use of Naltrexone Implants for over ten years.
Dr. Coleman is not just the National Medical Director for, and founder of The Coleman Institute. He is also a recovering addict who understands what it takes to get, and stay clean. He has experienced the intense level of pain that each patient feels while detoxing and he understands the stresses and challenges associated with maintaining long term sobriety.
Contact: The Coleman Institute by phone, email, or by filling out the quick form located on their website at http://www.thecolemaninstitute.com or you may also call them at phone number (813) 400-1380.