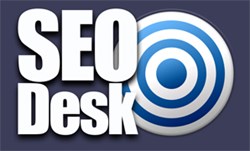 (PRWEB UK) 21 November 2013
Urbanity, one of the leading UK suppliers of makeup and beauty trollies and cases, is ready for the Christmas 2013 period. The company has a range of new beauty cases and trollies available to buy in time for the festive season. The firm also has plenty of stock of some of the biggest selling makeup and beauty storage solutions from 2013 still available. This time of year puts beauticians under enormous pressure while causing consternation for people looking for the perfect Christmas present for the special lady in their life. The range of Urbanity products will ensure that everyone can have a brilliant Christmas and New Year period this year.
Urbanity has developed a sterling reputation for combining fashion and functionality with all of their beauty storage solutions. The firm understands that people working in the beauty industry need to create a positive impression at all times. This is where the stylish and attractive finishes of their beauty products will catch the eye of customers, clients and passers-by. Whether the metallic finish or animal print is more appealing, there is a wide range of styles to opt from, ensuring every taste is met.
While the look and feel of a makeup trolley is crucial, durability and reliability are often the most fundamental elements. Beauty and makeup products can be extremely expensive, which means that they need to be properly looked after. The beauty trolley and makeup range from Urbanity provides a wide range of compartments and sections to keep everything secure. From electrical equipment down to the smallest nail products, the flexibility of these cases ensures that every beauty product can be stored safely and securely. Urbanity designs with the beautician in mind offering a reliable and effective mobile beauty storage solution in everything that they do.
With so many Christmas parties and celebrations taking place from now until the end of the year, beauticians will find that they are constantly on the go. This means that they need to have all of their products in one place, and they need to be held securely when travelling. A mobile beautician will find that December is their busiest month of the year, which means that they have to be ready for business at all times. Urbanity understands the importance of looking fabulous and the impact that has on the working life of a beautician at this time of year.
The full range of beauty products from Urbanity, including the new winter 2013 collection, will ensure that every beautician is ready to make their clients shimmer and sparkle this festive season.
About Urbanity:
Urbanity is one of the leading UK suppliers of makeup trollies and beauty cases. The company was established to provide beauticians with a high quality storage solution for all of their beauty products. Whether the beautician is on the move, or they are looking for a reliable place to store their makeup, the Urbanity range provides assurance, reliability and a stylish touch of flair.