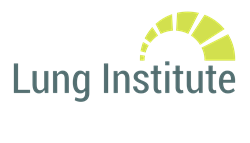 (PRWEB) November 19, 2013
In support of chronic obstructive pulmonary disease (COPD) Awareness Month and the US COPD Coalition, Lung Institute is informing lung disease sufferers and the general public about innovative treatment options for lung disease. Once considered an alternative form of treatment for lung disease, stem cell treatments have taken center stage as a viable option for pulmonary disease sufferers. To dispel any controversy or misunderstanding about the subject of stem cell treatments, Lung Institute has put together the following five true and false facts for people to learn more about stem cell treatments.
1. True or False: Individuals with COPD don't have many treatment options.
FALSE. Although COPD is a progressive disorder, sufferers have many types of treatment options including the promising option of stem cell therapy.
2. True or False: Stem cell procedures are always invasive and painful.
FALSE. Many types of stem cell procedures, like the adipose stem cell treatment and the venous stem cell treatment performed at Lung Institute, are minimally invasive and considered less painful than a lung transplant.
3. True or False: All stem cell treatments can be viewed as unethical because they utilize fetal or embryonic stem cells.
FALSE. Many stem cell procedures utilize autologous adult stem cells, which are derived from a person's own blood or fat tissue.
4. True or False: Stem cell treatments have been known to improve quality of life for sufferers of many types of lung diseases.
TRUE. Stem cell treatments have been known to improve the quality of life of patients suffering from many types of lung disease.
5. True or False: There is a risk of rejection by the body with autologous stem cell therapy.
FALSE. Since the stem cells are derived from the patient's own body, there is no risk of rejection.
About Lung Institute
At Lung Institute (LI), we are changing the lives of hundreds of people across the nation through the innovative technology of regenerative medicine. We are committed to providing patients a more effective way to address pulmonary conditions and improve quality of life. Our physicians, through their designated practices, have gained worldwide recognition for the successful application of revolutionary minimally invasive stem cell therapies. With over a century of combined medical experience, our doctors have established a patient experience designed with the highest concern for patient safety and quality of care. For more information, visit our website at LungInstitute.com, like us on Facebook or call us today at 1-855-469-5864.