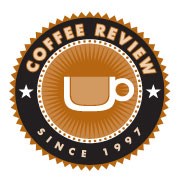 The most common question we are asked at Coffee Review is 'what is the best coffee?'
Berkeley, CA (PRWEB) November 20, 2013
Coffee Review introduced 100-point wine-style reviews to the specialty coffee industry in 1997. However, this marks the first time that the publication will rank the year's top coffees.
According to Coffee Review editor Kenneth Davids, "The most common question we are asked at Coffee Review is 'what is the best coffee?' While there is no single 'best' coffee, Coffee Review's Top 30 Coffees of 2013 is an attempt to satisfy our readers' desire for a credible list of some of the year's most superlative coffees."
Mr. Davids elaborated: "In 2013, we will taste thousands of coffees and write reviews for about 400 of the better ones. Roughly sixty of these coffees earned an outstanding score of 94 points or higher. We whittled down the list to thirty of the most interesting and exciting coffees that we tasted in the past year."
To come up with the thirty top coffees, Coffee Review "selected the coffees based on quality (represented by overall score), value (reflected by most affordable price per pound), and a subjective ranking of other factors that include distinctiveness of style, uniqueness of origin or tree variety, certification, and general rarity," explained Mr. Davids.
While the Coffee Review will not release the full list of coffees until December 11, coffee lovers can visit http://www.CoffeeReview.com now to read reviews of thousands of coffees, including those that are being considered for the top coffees of 2013.