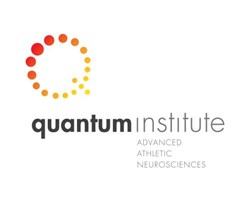 Chicago, IL (PRWEB) November 22, 2013
The Quantum Q-MAP® (Q-MAP), launched this month by Quantum Institute, utilizes medically proven brain-mapping technology to provide individual athletes, coaches and physicians unmatched clarity regarding the location and severity of a concussion. Quantum Institute provides medically valid baseline and post-trauma visual comparisons in just 20 minutes, delivering a new level of clarity and absolute confidence in returning athletes to play safely, following head trauma. Quantum's testing is available for athletes of all ages, providing a visual record that can follow an athlete throughout their sporting career.
Quantum's Q-MAP Baseline team and individual packages are an affordable new standard for all sports, starting at just $87.50. As a diagnostic tool, Q MAP systematically measures and compares an athlete's post-injury map against the individual's baseline utilizing multi-dimensional imaging platforms. Real-time visual confirmation of injury and recovery promotes confidence for critical return-to-play decisions. While Q MAP works for athletes of any age, it has proven to be valuable in detecting concussions in athletes under the age of 10 who are not covered by the current available cognitive testing platforms.
"With the predominance of today's global concussion epidemic, it is imperative we focus on the most reliable and most advanced solutions for protecting athletes around the world," said Kelly Gee, CEO and Founder of Quantum Institute. "Our technology finally allows coaches, players and team trainers 'a look under the hood' for quick and accurate assessment of the location and severity of a concussion to help make informed return-to-play decisions."
Quantum Institute is privately funded and will expand their product line in 2014 to include the Q ZONE® Concussion Brain Strengthening Program that will offer both concussed and non-concussed athletes access to unique brain strengthening tools. They will also launch Q-CORE®, a state-of-the-art athletic development center featuring Mind-Body Training Programs that will revolutionize injury prevention, strength training, explosive and agility training, proprioception expansion, and skill development to optimize athletes' performances.
"Coaching hockey for more than ten years, I have seen too many young athletes suffer and often end their playing careers due to concussions," continued Gee. "After suffering a life-altering concussion myself, I know first-hand how significant the gap in concussion management is today and therefore, have dedicated myself to providing a solution to athletes of all ages suffering from these head injuries."
Gee, a native of Homer, Alaska, has made Chicago home for the past twelve years playing and coaching elite levels of hockey. An established entrepreneur, Gee started his first company, Kage Sports, at the age of 21. Kage Sports is now a well-recognized international hockey training and consulting company. Quantum Institute, Gee's newest venture, was inspired by his personal experiences and challenges he faced recovering from his own traumatic brain injury.
About Quantum Institute®
Quantum Institute has dedicated itself to leading a worldwide revolution in concussion management and athletic development by optimizing medically cleared technology with proven neurodiagnostics. The patent-pending Quantum process provides athletes of all ages with unique tools, technologies, and training programs to maximize mind and body strengthening and achieve performance excellence both on and off the field of play. Quantum Institute is headquartered in Vernon Hills, Illinois.