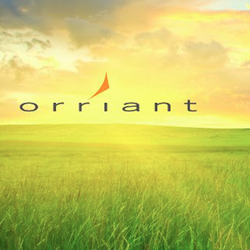 Salt Lake City, Utah (PRWEB) November 20, 2013
Orriant, a leader in corporate wellness programs, continues to find success with one of their top-tier clients, triggering a study of financial and physical improvements. A construction equipment dealer teamed up with Orriant to improve the health and wellness of their employees. As a result of this partnership, 63% of the company's employees have seen a significant reduction in measured health risks. Participants have also lost a combined 2,000 lbs. since implementing Orriant's robust program back in 2010.
The prolific corporate wellness company sees impressive results like these time and time again. Such remarkable improvement to the participants' health is largely due to Orriant's experienced personal health coaches and their accountability-based program methods. When companies team up with Orriant, the benefits include both lower employee healthcare costs and increased employee productivity. Customers refer to Orriant as a well-organized and effective tool to lowering medical costs. The proof is in a healthier and more engaged work force.
A recent ROI analysis of customer's claims data showed that for every $1.00 spent by the company, they received $1.10 back. Along with this financial payback, 82% of their employees participating in Orriant's program reported feeling "engaged with their health and wellness", and 78% reported feeling healthier as a result of the program. In addition to increased productivity and lower employee healthcare costs, many Orriant participants lost weight, quit smoking, and otherwise enhanced their quality of life.
The results from the new study are one example of the many success stories attached to the Orriant name. The habits learned from Orriant Health Coaches℠ give participants tools for a healthier lifestyle, while the patent-pending online tracking system instills accountability and motivation. For more information about Orriant's accountability-based corporate wellness programs and how they can lower your employee healthcare costs, visit them online at http://www.orriant.com.