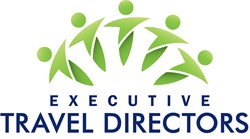 According to Talwar, the consumerization of technology, in which data can be collected about individuals and used by service providers to cater to specific wants and needs, will lead to a demand for "personalizing the event experience."
Chicago, IL (PRWEB) November 20, 2013
The integration of economic conditions, social movements, and technological trends has created a climate that is changing business and heightening client, sponsor, exhibitor, and attendee expectations. In a recent interview with Fast Future Research's CEO Rohit Talwar, BizBash identified possible future outcomes for the meeting and event industries based on these influencers, specifically the potential impact of tech.
According to Talwar, the consumerization of technology, in which data can be collected about individuals and used by service providers to cater to specific wants and needs, will lead to a demand for "personalizing the event experience." This means attendees will expect planners and suppliers to use technology to collect data and design tailored offerings, including special meal options and a variety of sessions catered to personal preferences.
Talwar pointed out that "there is a growing expectation that technology will be woven seamlessly into event designs and enable delegates to interact with others before, during and after the experience." It can be assumed that his anticipation of this demand was sparked the current position mobile use holds in event execution and follow up.
Mobile app providers, such as Cvent, offer custom mobile apps to planners for each of their events. Custom event apps can be downloaded by attendees prior to registration and used to check-in, view agendas, play games, and navigate the program's location. Likewise, mobile-savvy program participants are known to document their personal event experiences via social media. Attendee-generated content, such as photos, tweets, and posts, can be tracked via event specific hashtags, as we saw at BizBash IdeaFest (#BizBash) and MPI's World Education Conference earlier this year (#WEC13).
It is technological platforms such as these that make an event larger than itself. "We have to stop thinking of our events as one-offs and start to see them as platforms for year-round engagement-- the focal point of an ongoing experience," Talwar claims. This mentality has already taken hold with certain tech and mobile suppliers such as Poken and Ringya, that seamlessly take networking at an event to reconnection with newly established contacts.