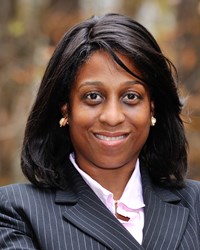 It is essential that GCF® understand the needs and problems in eastern North Carolina through partnerships with community-based organizations. - Rev. Dennis McLain, president of Goodwill Community Foundation
Durham, NC (PRWEB) November 19, 2013
Reverend Dennis McLain, president of Goodwill Community Foundation® (GCF®), announces expansion of its grant program to non-profit organizations throughout eastern North Carolina. In 2013 alone, GCF grant distributions will approach $1.8 million to 11 organizations.
To assist in this growth, Stephenie McLean will join the organization as director of regional community development. In this role, McLean will coordinate the use of GCF's resources by identifying and developing relationships with community-based organizations in eastern North Carolina, mostly east of the I-95 corridor.
"It is essential that GCF® understand the needs and problems in eastern North Carolina through partnerships with community-based organizations," says Rev. McLain. "It is equally important for GCF® to identify those entities that are effectively meeting the needs of their community. Stephenie will be the GCF® staff member working with organizations. We have a responsibility to ensure that those receiving GCF® funds are using them in a manner that aligns with our mission to create opportunities for a better life in North Carolina, the U.S. and abroad," McLain adds.
McLean comes to GCF® from Boys & Girls Club of Edenton/Chowan County where she was the executive director for 2 1/2 years. She has extensive experience in community development and leadership as well as an intimate understanding of the day-to-day challenges associated with directing a small charity; all of which uniquely qualifies her for this position.
Rev. McLain adds, "The addition of McLean to this position is the next step in fully implementing the GCF® strategy of reaching out to lift the quality of life for people regionally, nationally and internationally."
As part of a mission to create opportunities for a better life, GCF® seeks out eastern North Carolina-based non-profits with compatible missions to provide free financial support through grants. Over the past 18 years, GCF® has given more than $6.2 million dollars to regional organizations focused on youth and persons with disabilities.
GCF® also supports Goodwill Industries of Eastern North Carolina (GIENC), through approximately $25 million in grants in 2013 that fund employment opportunities, free educational resources, food donations and services to people with disabilities and their families. These grants also help fund free financial services for non-profit organizations across the region.
For more information about GCF®, GIENC, and the organizations supported by grants as well as volunteer and giving opportunities, please visit http://www.GCFGlobal.org.
About Goodwill Community Foundation® (GCF®)
The Goodwill Community Foundation® has been a leader in an era of change, providing jobs and job training. The mission of GCF is to create and provide education, employment and life enrichment opportunities for people who desire to improve the quality of their lives
For more information on GCF®, visit us at http://www.GCFGlobal.com.