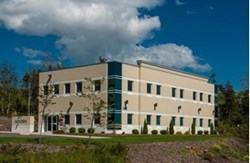 Our new location and revamped website will help us to provide unprecedented support and service to our members.
Halifax, Nova Scotia (PRWEB) November 20, 2013
MealEasy® (http://www.mealeasy.com) – a provider of smart, healthy meal plans – is positioned to meet today's growing demand for a healthier lifestyle.
With a business strategy focused on improved health, modern amenities to support their growing membership, and a full-time executive chef that creates deliciously-health, easy to prepare meals, MealEasy is poised for expansion.
"Our members are going to love the additional features we've added to the website," said George Borovan (MealEasy/Noviden Technologies CEO). "Our new location and revamped website will help us to provide unprecedented support and service to our members."
MealEasy.com, an online meal-planning and management solution created by Noviden Technologies, reside in Halifax, Nova Scotia.
MealEasy.com gives health-conscious consumers the recipes and time-saving tools to select and prepare delicious, nutritious meals, plus save money on their grocery bills.
The newly improved website gives users the flexibility to change side dishes and modify their meals. With close to 2000 chef-created meals, personally developed and tested in their very own kitchen, MealEasy users will spend far less time creating customizable meal plans based on their tastes and health concerns.
"MealEasy users can spend even less time planning their weekly meals," said Borovan. "Now, it's a breeze to browse through thousands of mouth-watering recipes. With a few clicks you can zoom right in."
Unlike other websites, MealEasy is advertisement free and the users enjoy clean, crisp, clutter free look, easy navigation that amounts to better overall experience..
======================================================
MealEasy.com (a brand of Noviden Technologies) is a family business owned and operated by George and Brent Borovan.
Since 2008, MealEasy.com has been on a mission to help and educate people about the foods they eat. They collaborate with health professionals and nutritional experts to ensure that nutritional guidelines are followed.
Much more than a recipe site, MealEasy.com will help you plan, shop and prepare deliciously healthy meals. All recipes are prepared by a certified chef and have been tested inside the MealEasy kitchen.
Users enjoy unrestricted use of the meal planner, automatic grocery list generator and an uncluttered advertisement free web application.
For more information contact:
George Borovan
Noviden Technologies Inc.
902 4520505
http://www.noviden.com
http://www.mealeasy.com