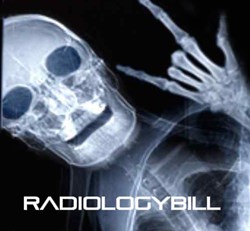 We help patients understand Radiology Bills and it stops Losses for Radiologists.
Richmond, IN (PRWEB) December 04, 2013
RadiologyBill is a resource now easily accessible to patients for helping them learn about the process of medical costs and billing. This effort stems from the desire to shrink healthcare revenue shortfalls by identifying valid insurance claims and government benefits. With diminished insurance coverage, higher deductibles, and government benefit cuts on the rise —it is becoming considerably more important for Radiology Professionals to provide innovative solutions that clearly communicates to patients their expenses.
Typically, the Radiology Revenue Cycle allows 30-60 days before a patient receives an imaging or X-ray bill. In many cases, individuals don't understand why the bill wasn't covered by insurance or government benefits. This unexpected expense for the patient is what generates the problem. Furthermore, medical facilities' office operations can become overwhelmed, and physicians are often unable to educate patients about their financial responsibilities. Currently, up to 12%* of patients are billed for accounts that should have been covered by a benefits plan. These errors frequently occur due to unintentional administration mishaps or incorrect patient information. Radiologists usually assume losses on accounts resulting from miscommunication as bad debt.
Statistically, this issue triggers a huge hit to the industry. The Medical Imaging and Diagnostics Industry generated $21 billion in revenue with losses of nearly $1 billion in 2012**. This dilemma can also result in a 3-10%* overall loss for a radiology practice regardless of a billing company's reconciliation process. This deficit increases the general imaging diagnostic cost for all patients across the United States.
RadiologyBill identifies shortfalls occurring in the revenue cycle to grow revenue for diagnostic imaging centers. "We are the last stop in the Revenue Cycle for Radiologist," says Chris Coleman, Vice President of RadiologyBill. "If a bill is unpaid and a patient has a dispute, we seek to understand why and identify the right party payer. Sometimes the patient is responsible for the outstanding radiology bill and simply needs an explanation why it was not covered by their benefits."
Our studies indicate educating patients about billing and offering payment options reduces losses for Radiology Practices by 34%**. Further data confirms a culture focused on efficient communication, accurate billing, and working with patients builds trust between the practice and the patient. This is what RadiologyBill works to create—and the end result of this approach leads to genuine patient satisfaction.
About Radiologybill
RadiologyBill is a third generation family owned and operated radiology bill collections firm servicing radiologist since 1955. Decades of experience and the latest technology allows us to have results beyond a large global agency. We use the personal attention of a family owned business. We are a member of the American Collectors Association and through the years have held many positions on the board of directors of the Indiana Collectors Association, and American Collectors Association. RadiologyBill manages over $60 million in debt collections annually. For more information please visit http://www.radiologybills.com.

IBISWorld, **RadiologyBill