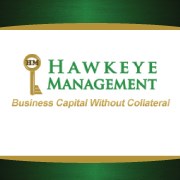 Blackwood, NJ (PRWEB) November 26, 2013
The U.S. economy has taken many hits over the last few years. It's well known that the real estate crash around 2007-2008 has contributed greatly to banks tightening their belts and becoming more stringent about who they lend to. The good news is small business lending is increasing. According to Reuters, small business owners acquired more debt in July 2013, contributing to a six year high.
Now may be the time to take advantage of this increase in small business lending by borrowing the right way. Borrowing the right way will enable a small business owner to continuously qualify for additional financing as the business continues to grow. Borrowing the right way consist of 4 important key points:
1. Knowing what lending options the business qualifies for based on the business owners unique situation
2. Preserving the small business owners personal credit by treating it like an asset
3. Separating the small business owners personal credit from the businesses credit
4. Managing the business debt wisely
To learn more about the 4 important key points, click here.
Hawkeye Management connects entrepreneurs and small business owners with up to $50,000-$150,000 or more in freely spendable business credit lines. Hawkeye Management understands the mechanics and realities of small business credit better than anyone. Hawkeye Management knows what works, what doesn't work, and how small businesses can get the credit it needs as quickly as possible.