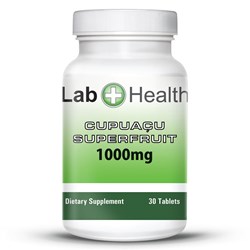 Black Friday and Cyber Monday are well known for their deals on electronics, but you can also find blowouts on well being products such as Cupuacu.
Pompano Beach, FL (PRWEB) November 21, 2013
Skin and beauty supplement, Cupuacu, will be preparing for the holidays early with the launch of upcoming Black Friday specials exclusively with Amazon.com. During Thanksgiving Weekend, from November 29 through December 2 also known as Cyber Monday, Cupuacu 1000mg will be discounting its packages from $14.99 to $9.99
To purchase Cupuacu 1000mg by Labhealth, discount-seeking customers should visit Amazon.com (link: http://amzn.to/17nNeLW) beginning November 29. The number one skin and beauty antioxydant contains 30 capsules, and gift-wrapping services are also optional.
Cupuacu is not only known to boost your immune system, it also makes you appear young, healthy, and fit. Antioxidants establish in cupuacu fruit and supplements can combat against these deficiencies in the body.
About Cupuacu
Cupuacu is the Number 1 skin and well being antioxydant for women and men. The dietary supplement and multivitamin promotes shinier, healthier skin with its professionally formulated, all natural and drug-free formulation.
.
For more information, visit http://www.cupuacu.org.