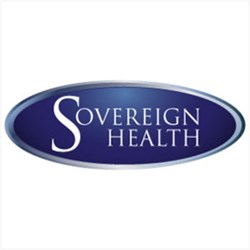 In a speech delivered Nov. 8 in Atlanta, GA, Health and Human Services Secretary Kathleen Sibelius said that the final rule represents "the largest behavioral health expansion in a generation."
San Clemente, CA (PRWEB) November 21, 2013
The federal government has issued the long-awaited final rule regarding insurance coverage of mental health and substance abuse disorder health benefits.
The rule, issued jointly by the departments of Health and Human Services, Labor and Treasury, provides a framework for implementation of the Mental Health Parity and Addiction Equity Act (MHPAEA) of 2008. It is designed to ensure that behavioral health disorders cannot be treated differently from other illnesses or conditions through restrictive limitations.
In a speech delivered Nov. 8 in Atlanta, GA, Health and Human Services Secretary Kathleen Sibelius said that the final rule represents "the largest behavioral health expansion in a generation." She was addressing the 29th Annual Rosalynn Carter Symposium on Mental Health Policy.
The final rule, published Nov. 13 in the Federal Register, formalizes changes that have been incorporated by Managed Care Organizations and health insurers over the past five years as a result of the interim rules and the Patient Protection and Affordable Act (ACA), removing many previous ambiguities and barriers to behavioral health treatment.
The MHPAEA requires parity in the way insurance companies handle coverage of benefits for mental health and substance abuse in employer-sponsored plans with 50 or more members and individual plans, compared to the way they handle medical and surgical benefits. It applies to financial requirements such as copayments and deductibles, and prohibits cumulative limitations on the number of outpatient as visits or days of treatment under group and individual health insurance coverage.
The final rule covers numerical limitations such as the number of visits or days of inpatient or outpatient treatment, as well as "non-quantitative limits" such as requirements for prior authorizations.
Health plans must treat medical, surgical and behavioral health benefits in the same manner. For example, if a health plan covers care in a skilled nursing facility or rehabilitation hospital as an inpatient benefit, then it must also cover residential treatment for behavioral health in the same way.
Another requirement of parity is that the criteria for determining medical necessity of behavioral health, like medical and surgical treatments, must available on request to beneficiaries and contracting providers. This means that people who require treatment for mental health, substance abuse and eating disorders will be treated in the same fashion as people with other medical disorders.
The final rule prohibits network limitations for behavioral health benefits that differ from medical or surgical benefits based on geography, so if someone can get in-network medical or surgical treatment outside his or her state of residence, that must also apply to behavioral health treatment.
In 2010, the interim final rule was published. The ACA was also passed in 2010, and mental health was subsequently identified as one of 10 federally-mandated "essential benefits" required for plans offered to individuals through the Health Insurance Marketplaces. Although they provided direction, there was still uncertainty about how parity would be applied, and stakeholders have complained about the delay in releasing the final rule.
"Insurance carriers now have clear regulatory direction," says Sovereign Health Clinical Director Dr. Lesley Davis. "The final rule represents a victory in the struggle to end discrimination against people with mental health and substance abuse disorders by requiring parity with the way other conditions are insured and treated."
"Sovereign Health is delighted to see that the government has taken action to ensure that people in need of Behavioral Health services will no longer face arbitrary limits on the dollar amount of their insurance coverage or the number of visits they can make to specific treatment settings," she said.
The regulatory requirements affect health plan years (or, in the individual markets, policy years) that begin on or after July 1, 2014.
Sovereign Health Group (http://www.sovcal.com/) is a leading behavioral health treatment provider based in Southern California. The organization offers evidence based and cutting edge treatment programs for Addictions, Dual Diagnosis, Mental Health, and Eating Disorder conditions. For more information, please contact Admissions toll free at 866-819-2948.
For more information, contact:
Marissa Katrin Maldonado, M.B.A.
Director of Marketing & Outreach
Mobile: 909-827-1516