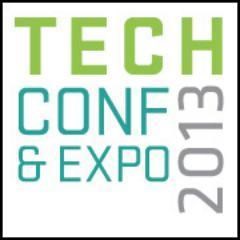 Vienna, V.A. (PRWEB) November 20, 2013
Cetrom Information Technology, Inc. (Cetrom), a cloud computing pioneer and leader in custom cloud management for global SMBs, today announced that it will be exhibiting at the American Society of Association Executives (ASAE) Technology Conference & Expo in Washington, D.C. This annual event showcases the latest technology trends, products, and solutions for associations and nonprofits. During the event, Cetrom staff will be on hand at booth 216 to discuss the company's cost-effective cloud management solutions for associations and nonprofits.
WHAT: ASAE Technology Conference & Expo
WHEN: Dec. 4-5, 2013
WHERE: Walter E. Washington Convention Center in Washington, D.C.
BOOTH: 216
Cetrom's custom cloud computing services for associations and nonprofits provide a unique combination of enterprise-class hosting and IT services, creating an all-in-one technology solution. With a 99.9 percent uptime guarantee, Cetrom provides flexible mobile workforce capabilities with its highly secure cloud management solutions and Level 3 IT support services through a front-line customer support staff of senior-level, certified engineers. Most notably, cloud computing for nonprofits and associations can help association managers budget monthly IT expenses and avoid costly capital investments.
To register for the ASAE Technology Conference & Expo, visit: http://www.technologyconference.org/attendee_registration.cfm
About ASAE: The Center for Association Leadership
ASAE is a membership organization of more than 21,000 association executives and industry partners representing 10,000 organizations. Its members manage leading trade associations, individual membership societies and voluntary organizations across the United States and in nearly 50 countries around the world. With support of the ASAE Foundation, a separate nonprofit entity, ASAE is the premier source of learning, knowledge and future-oriented research for the association and nonprofit profession, and provides resources, education, ideas and advocacy to enhance the power and performance of the association and nonprofit community.
About Cetrom Information Technology, Inc.
Founded in 2001, Cetrom Information Technology, Inc. (Cetrom) is a custom and hybrid cloud computing services pioneer named to the Inc. 500l5000 and CRN Next-Gen 250 that provides cutting-edge Cloud Management Solutions with a track record of zero downtime to global SMBs. Cetrom's enterprise-class IT support services are built on a best-in-class technology infrastructure and supported by high-end customer service and senior-level engineers. Headquartered in Vienna, Va., with offices and SSAE 16–compliant data centers across the United States, Cetrom is a Microsoft Partner with multiple Gold Competencies, and a partner of leading technology providers such as Citrix, Dell, EMC2, Lenovo and CenturyLink. For more information, visit http://www.cetrom.net.