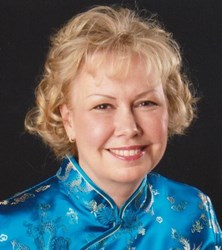 Prescott, Arizona (PRWEB) December 24, 2013
Robin Fleck, M.D., founder and medical director of Southwest Skin & Cancer Institute, after extensive research for a natural cleanser, has begun to market soap nut cleansers and products manufactured by NaturOli, based out of Peoria, Arizona. Most commercial cleansers strip away natural skin oils and contain sulfates, diethanolamines and harmful preservatives which can adversely affect acne and other skin conditions treated by Dr. Fleck. Dr. Fleck also uses these gentle cleansers for skin care after Active FX laser resurfacing in her clinic. Soap nuts are a natural product harvested in Nepal which contain the naturally-lathering saponins, also found in yucca root in the desert Southwest. No sulfates or other chemicals are required to produce the lathering, cleansing effects.
NaturOli, the largest soap nut distributor in the United States, has entered into a distribution agreement with Dr. Fleck to sell their skin care products through Southwest Skin & Cancer Institute, Body Oasis Laser Aesthetics and MedSpa, and Prescott Vein Specialties. The shampoo and cleansers are all made naturally with soap nuts, which are produced without the need for preservatives such as parabens and emulsifiers like propylene glycol. The rich lather that comes from soap nuts is unlike any other and leaves no residue. The shampoo is safe for all skin and hair types, and contains naturally occurring moisturizing agents, so no conditioner is needed. NaturOli products can also be used for laundry, dishes and household cleaning. In addition, a line of olive oil-based creams and massage oils is also produced by NaturOli. "NaturOli Foot Cream is a natural antifungal, and smells delicious. I love the deep penetrating foot cream for all my pedicure clients!" exclaims Monique Ridgeway, MediSpa operator.
Body Oasis Laser Aesthetics and Medispa has also recently added to their makeup line. Previously offering mineral foundation, concealer, and blush, Body Oasis has now added mineral eye shadows. The eye shadows offered at Body Oasis are all beautifully pigmented colors that each have their own effect on enhancing the client's eyes. Clients are thrilled to have these added colors just in time for holiday parties. These shadows, along with all the makeup sold at Body Oasis, are cruelty and toxin free.
Southwest Skin & Cancer Institute and Body Oasis Laser Aesthetics have offered Malibu topical Vitamin C and E serums for nearly a decade. These topical antioxidants have wound-healing properties, help to fade blotchy pigmentation and are more effective sunscreens than commercially-available SPF sunblock. Malibu's Vitamin C product contains no oxybenzone, methoxycinnamate, propylene glycol or parabens and is highly effective because it is mixed fresh with each purchase. When pre-mixed Vitamin C is purchased, there is actually very little or no active Vitamin C contained in the preparation due to the short shelf life of Vitamin C. Most other Vitamin C preparations sold in stores are generally processed with chemicals to keep them from turning yellow, which would indicate that the Vitamin C is no longer potent. All facials offered at Body Oasis Laser Aesthetics MedSpa include a Vitamin C masque and a final application of fresh topical Vitamin C serum.
Robin Fleck, M.D., is a double board certified dermatologist and internist, recognized by the American Board of Dermatology and the American Board of Internal Medicine. She is founder and medical director of Southwest Skin and Cancer Institute and Body Oasis Laser Aesthetics http://www.rejuvadoc.com. Dr. Fleck is a fellow of the American Academy of Dermatology, American College of Physicians, American Society of Laser Medicine and Surgery, American Venous Forum and the American College of Phlebology. She is also the director of Vein Specialties in Prescott, Arizona, where she treats chronic venous insufficiency and varicose veins.