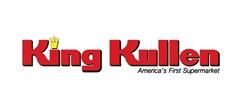 Bethpage, NY (PRWEB) November 22, 2013
Family owned and operated after 83 years, King Kullen knows a thing or two about making Thanksgiving a memorable and successful family holiday. From the all-important turkey to the side dishes and desserts, the experts at King Kullen have some tips and tricks for ensuring the most flavorful and delicious of Thanksgiving dishes.
Al Gerrity, King Kullen's Director of Meat and Seafood, knows that many are intimidated by preparing a turkey, as it is the centerpiece of the Thanksgiving meal. Here are his top tips for tackling the big bird:

The safest method for thawing a turkey is in the refrigerator. Plan ahead – it takes four to five days for a 20-pound bird to fully defrost. Plan on one day of defrosting for every four pounds of turkey, and finish defrosting the day before Thanksgiving.
Want the turkey to cook more evenly? Don't overstuff it. Consider adding flavor by carefully tucking herbs under the breast skin, and loosely fill the cavity with a combination of aromatic vegetables, such as carrots, celery, onion or garlic.
Want a beautiful skin that is not overdone? Before roasting, coat the skin with vegetable oil or olive oil, season with salt and pepper, and cover with aluminum foil. Make sure the aluminum foil is tight to prevent over-browning.
Worried about a dry bird? Stop opening the oven! Once the turkey in the oven, resist the urge to open the oven. The oven temperature will quickly fluctuate, and this will increase the odds of getting a dry turkey. Wait patiently until 45 minutes before the turkey is done, and remove the foil so the skin will brown for the remainder of the cooking time.
Once the turkey is done, remove it from the oven and use an instant-read thermometer to determine the temperature. At the thigh, it should be 165 degrees Fahrenheit. If there is stuffing in the cavity, be sure to check the internal temperature of the stuffing as well, which should also be 165 degrees Fahrenheit.
Tent the turkey with foil and let rest for 20-30 minutes before carving. The turkey can sit for up to an hour without losing too much heat. Be careful about putting the turkey back in the oven, but if necessary, do it at a very low temperature to keep the turkey warm but avoid drying it out.
For those wanting something unique this year, King Kullen Grocery Buyer Chris Williams suggests deep frying the turkey. "It tastes better, is easier to prepare, cooks faster and leads to a moister turkey," he said. Williams shares that the secret to deep frying a turkey is to bypass vegetable oil, and choose canola, corn, or peanut oil, as they have higher burn points and will cook the turkey better. Williams recommends peanut oil, for both its flavor and high smoking point (which meant it's less likely to smoke or flame up and start a fire). Start with a fully-thawed turkey that is pat down with paper towels, and place in a turkey fryer. The cooking time is three to four minutes per pound. Be sure to deep fry the turkey outdoors, not in a garage, and keep a fire extinguisher (rated for grease fires) nearby. Large oven mitts or fireplace gloves should be worn.
Nothing complements a perfectly cooked turkey better than the traditional side dishes. These dishes don't have to be difficult either. Joe Tyska, a Deli and Dairy Specialist for the chain, says his family's trick to make Thanksgiving easier is choosing side dishes that have few ingredients and can be prepared in one dish or pan. Easier to make, and easier to clean up! One very simple recipe Tyska's family enjoys is "Whipped Sweet Potato Bake." Combine two large cans of sweet potatoes (drained), ¼ c butter, ¼ c maple syrup, one tsp cinnamon, and ¼ tsp nutmeg. Whip together until fluffy, top with mini marshmallows, and bake in an oven that was pre-heated to 325 degrees, until lightly browned (approximately 15 minutes). This dish will serve 10-12 people.
Tracey Cullen, King Kullen's Director of Pricing and Social Media, prefers doing as much prep work in advance for any big holiday meal; this helps keep stress out of the day, and frees up stove and oven space for other components of the meal. She recommends make-ahead mashed potatoes. "Many people are surprised, but mashed potatoes can be made up to a day in advance, and then reheated at 350 degrees in a foil-covered casserole dish for about 15 minutes," Cullen said.
A green bean side dish is another great make-ahead option that Cullen recommends. Cook and cool the green beans up to a day in advance. Just before serving, heat olive oil in a large skillet over medium heat. Add minced garlic and cook, stirring constantly, until fragrant (about 30 seconds). Add the green beans and stir. Add minced parsley, chopped tarragon, salt and pepper to tasted, and cook, stirring until heated through, for two to four minutes.
Other make-ahead ideas that can help ease the stress on Thanksgiving and allow the cook to better enjoy the family holiday:
Homemade cranberry sauce can be made up to four days in advance if refrigerated, and seven if stored in the freezer.
Review all of your recipes for chopped vegetables, and chop them up to two days in advance, storing in gallon bags in the coldest part of the refrigerator.
Casseroles using sweet potatoes or squash can be made up to two days in advance, refrigerated and reheated on Thanksgiving Day.
Lettuce for salads can be cut, washed and dried the night before if the lettuce is wrapped in paper towels and stored tightly covered or in a re-sealable bag, dress and toss the salad just before serving.
If making homemade stuffing, all components other than liquids can be prepared and assembled the night before.
Rich Conger, King Kullen's Director of Produce and Floral, has some great tips for selecting the best ingredients for dishes too. "Yukon Golds make the very best, creamiest mashed potatoes, and they absorb the dairy well," he said.
As a huge fan of apple pie, Conger also shared that it's important to select the right apples for the job. "It can make or break the pie," he said. Most people select Macintosh apples for pies, which are great as pie filling, but are even better for fresh apple sauce as they become very soft when heated. "Apples you may want to consider for pies are tart Granny Smith or sweet Golden Delicious apples. Both apples hold their shape when baked. They have very different taste profiles, but are particularly good if blended into a pie together. Other apples you may want to consider are Empire, Cortland or Rome apples," he added.
For the health conscious, King Kullen Nutritionist Michele Tonner has some tips to making the Thanksgiving feast a bit healthier:
"Thanksgiving is about the "harvest" so eat as much real food as you can," Tonner said. Avoid any processed, packaged foods that are loaded with extra sodium, preservatives, artificial colorings and sweeteners. Try homemade cranberry sauce sweetened with orange juice to replace the canned version, which is loaded with extra sugar and little nutrition.
"Fill at least half of your plate with fresh veggies," Tonner adds. String beans, brussels sprouts, potatoes, sweet potatoes and yams are great choices. Avoid the casseroles and try steamed green beans with sliced almonds. "You not only cut the calories, but almonds add the extra benefit of additional protein and vitamins."
When carving the turkey, consider removing the skin, which contains a good deal of excess fat.
Mashed potatoes are a staple for Thanksgiving dinner. Instead of loading them with a ton of extra butter, cream and salt, try substituting some of the butter or cream with low sodium chicken broth. This cuts a great deal of calories, but still maintains the texture and flavor of mashed potatoes.
Everyone loves to toast at a celebration, but alcohol can add a great deal of extra calories. Try adding sparkling water to a favorite wine or mixed drink. "Not only do you cut calories but you add water to help fill you up and keep you well hydrated during your celebration," Tonner said.
Eat slowly and enjoy the meal. Some experts say that it takes close to 20 minutes before a person feels full, yet most people finish a meal in less than 10 minutes.
Everyone loves to overeat at Thanksgiving, especially since there are so many amazing foods that they do not typically eat on a regular basis. "One rule in our household is to get up and take a long walk with our friends and family after dinner. It burns calories while you can still enjoy each other's company," Tonner said.
Looking for more ideas or specific recipes? Some of King Kullen's favorites can be found here: http://www.pinterest.com/kingkullen/thanksgiving
About the company:
Headquartered in Bethpage, New York, King Kullen Grocery Co., Inc. is recognized by the Smithsonian Institution as America's first supermarket. Michael J. Cullen opened the doors of King Kullen in 1930. Today, four generations later, King Kullen is still family owned and operated. It remains a leader in the supermarket industry. From that very first store in 1930, King Kullen today operates 41 supermarkets and four Wild by Nature stores across Long Island. In addition to traditional grocery, King Kullen features a large catering and prepared foods department, freshly-baked breads and sweets, and healthy and organic areas, with pharmacies in many stores as well. For information about King Kullen, please visit their website at: http://www.kingkullen.com.