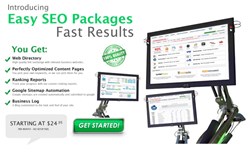 Human users want experiences, and it's up to search engines to find the best, most relevant content and deliver it on Page 1.
CALIFORNIA (PRWEB) December 03, 2013
On Sept. 26, Google announced it had quietly released months earlier its latest algorithm, Hummingbird, so named because it produces "precise and fast" search results. It's Google's response to the way people search for information, using long-tail and full-sentence search strings like "How many people use Google every day?" Since then seo companies have had their bird-watching binoculars focused on how the little bird affects keyword positions on SERP.
"Anyone still talking about Panda and Penguin and search results is living in the past," Sean Kingston COO of Blackwood Productions, an SEO and Internet marketing company. "And content marketing firms need to recognize that living in the past can be as short as 24 hours ago in the Internet world. If they don't keep up with the latest technology, they aren't serving their clients."
Hummingbird is Google's latest push for websites to produce high-quality, original and relevant content, and it's a complete overhaul of its algorithm. Sean adds that Penguin and Panda were only updates to Google's 2010 algorithm, Caffeine. Hummingbird replaces Caffeine.
Google is all about the human experience of search, VP Amit Singhal told reporters at a press conference in honor of the company's 15th anniversary. He added that the latest algorithmic release is a response to the way people use search engines today: They want their questions answered, they want to have conversations and they want the search engine to anticipate their needs. Put simply: People who use the Internet want experiences.
Hummingbird improves mobile experiences, as more people turn to smartphones and tablets to search the Internet. In fact, Blackwood Productions has long recognized the growth of mobile search and its importance in Internet marketing. The company has platforms that help companies easily create and manage mobile websites.
Blackwood emphasizes that page rank is not dead; it is one of about 200 variables that feed into Google's algorithms. It has, however, change the way internet marketing companies think about content.
"Human users want experiences, and it's up to search engines to find the best, most relevant content and deliver it on Page 1," Kingston says. He echos what Google's experts say every time they talk about SEO: Focus first on quality content, then think about how to best position it.
On-Page Content: Quality, well-researched and relevant content with keywords in the titles add value to SERP; thin content, ad-heavy above-the-fold pages and keyword stuffing diminish value.
Off-Page Content: Links from high-quality, authoritative sites help SEO, while duplicate content and paid links hurt search results.
Kingston adds that voice is where SEO is headed next; actually, it's already there. Google's voice search uses in-context queries, which gives it that conversational character. If the user asks Google, "Where is the Grand Ole' Opry," once the device returns a response, users can pose subsequent questions about the Opry without repeating the keyword search phrase.