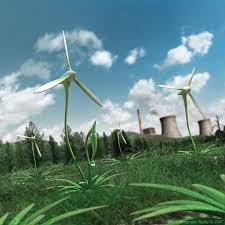 'Energy deregulation will be the largest transference of wealth in American history.' - Warren Buffett
Concord, CA (PRWEB) November 20, 2013
Recently, Energy+1 has opened its doors to Northern California. While they have already entered deregulated states such as Pennsylvania and Ohio, California opened up a new opportunity for jobs and deregulation. According to SFgate.com, California has been deregulated since 2011 but it had its fare share of bugs and bumps in the road. Energy+1 is hoping to get into the industry and really turn things around. Those who are excited to get involved in this booming industry can learn more at http://www.energyplus1.com.
In an interview with Forbes Magazine, Warren Buffett was quoted saying that, "Energy Deregulation will be the largest transference of wealth in American history." He has also said that this should be the next huge industry to sweep our nation.
A chart by Fidelity Investments, Spectrem Group, BCG and the U.S. Census Bureau shows research that energy deregulation has a huge growth potential. Estimates show that deregulation will create a $500 billion industry. That's more than the US Car industry, Hollywood, and the Fast Food industry combined. The mission of Energy+1 is to take a part of that wealth, move it away from the energy monopoly that is found today, and distribute it amongst the middle class and hardworking people. We are starting in states that are already deregulated and opening offices slowly across the country.
Employees at Energy+1 will receive livable salaries that are fair and sometimes even residual. As employees sign up more and more customers, their residuals will increase depending on whether they stay with the company—and how often do customers usually switch energy suppliers? Some employees make up to $30 an hour by simply giving the customers a choice on whether to switch their energy bill to renewable, more sustainable energy. Often times this switch will lower their utilities or stabilize rates, locking them into a more reliable plan.
Last week, Energy+1 accepted 63 applications through indeed.com. Company HR representative Mike Kus said, "I will be replying to the applicants as soon as I can get through all of them, it was just a sudden wave." Also noting that California is in need of some kind of economic stimulation.
The Board of Public Utilities said that switching your supply company would in no way affect the safety or reliability of your electricity. On a CNBC program called "Keeping America Great", Bill Gates computer industry billionaire, said, "the energy business will compete [with the computer industry], some approach will provide cheaper energy that is environmentally friendly…it's a global thing that will make great careers."
Those who are interested in pursuing a career with Energy+1 can apply online at http://www.energyplus1.com. Applicants are reviewed on a first come first served basis. To better your chances at an interview apply quickly while there are still openings available.
More about Energy+1
Energy+1 offers choices to energy consumers. Rather than being locked into an inflexible relationship with a utility, consumers now can choose their energy supplier. From this innovative view of energy sales, to our commitment to American energy independence, Energy+1 is a pioneer in the industry. For more information on how to get started, visit energyplus1.com.
###