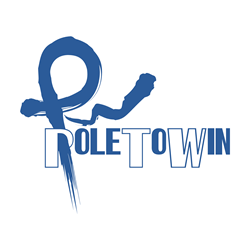 We are thrilled to be returning to the Gaming QA Forum, this time in our home of the Silicon Valley.
San Francisco, CA (PRWEB) November 19, 2013
Following on a successful presentation at the Gaming QA Summit in London in June 2013, Pole To Win International has announced that they will be presenting again at the Gaming QA & Localization Forum in San Francisco, December 10-11th at the Sheraton Fisherman's Wharf Hotel. PTW's own COO, Deborah Kirkham, will be representing Pole To Win as she presents "When to Make the Jump: An Overview of Insourcing, Outsourcing, and Offshoring." The presentation will take place on the first day of the conference, December 10th, at 11:30 AM.
The conference will run across two days, and will bring together some of the industry's most experienced QA and Localization professionals from the biggest gaming companies in the world. Attendees will take home valuable knowledge on various QA practices including automation, user feedback and test plans, among much more. In addition to many engaging presentations, there will be a variety of panel discussions and breakout sessions for attendees to take part in. This Forum will serve as a great opportunity to learn more about Quality Assurance in gaming from QA experts, while networking with professionals from across the industry.
"We are thrilled to be returning to the Gaming QA Forum, this time in our home of the Silicon Valley," said Deborah Kirkham, COO of PTW. "I look forward to helping attendees get a better idea of the risks and benefits associated with partnering with an external video game service provider, and how to get the most out of these Insourcing, Outsourcing & Offshoring partnerships."
For more information on the Gaming QA & Localization Forum, refer to the event's website here.
About Pole To Win
Pole To Win is the world's premier video game services provider. With a range of services including Quality Assurance Testing, Localization, Customer Support and Onsite Staffing, Pole To Win is a one-stop-shop for video game production needs. With nearly two decades of experience, and a global reach stretching across 19 studios, PTW has the infrastructure to support projects and companies of all sizes. Pole To Win International Group is a group of subsidiaries of Poletowin Pitcrew Holdings Inc. POLE TO WIN is a registered trademark of Pole To Win Co., Ltd in Japan and other countries. All rights reserved. For more information, visit http://www.poletowininternational.com. Stay connected with PTW Intl on Facebook, Twitter and Linkedin.