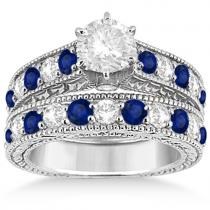 It's all about a positive consumer experience. For Allurez that means offering fine jewelry at varying price points so everyone can find the perfect holiday gift.
New York, New York (PRWEB) November 20, 2013
Ho ho ho, the joke could be on retailers who solely depend upon their holiday season to be filled with the carols of "deck the halls and spend more money". In fact, a new Gallup poll finds that November and December sales are expected to rise less than previous years with a dismal 2.4% increase*.
All is not lost however; jewelry retailers, both brick and mortar and online companies, have an opportunity to thrive. According to a recent retail forecast** a nine percent increase in sales are expected by the end of year and predictions for online holiday shopping retailers*** is even better.
Raphi Mahgereft, a jewelry expert at Allurez, a New York based jewelry designer and retailer said, "With a focus on gift giving we've introduced a number of new items for those struggling with lower budgets. Our moissanite jewelry for instance is gaining much more attention thanks to its lower price point, for a stone that's even more brilliant than diamonds. Our shop by price tool helps customers find the gemstone pendant, pearl earrings, diamond engagement ring, or whatever they want, within their price range."
This year the holidays are coming earlier, with the first day of Chanukah landing on Thanksgiving, and the calendar providing us with one less weekend in between Thanksgiving and Christmas to shop. Retailers are opening before Black Friday and pre Black Friday sales are ramping up. But with less to spend, and less time to spend it, online shopping is becoming increasingly popular.
Mr. Mahgerfet continued, "Many gift givers aren't waiting for Black Friday to buy, they are turning to online retailers to give them a head start on the shopping rush. We're ready with new search tools, personals shoppers and extended customer service hours to provide a positive consumer experience."
Based in New York City and serving customers around the globe, Allurez Jewelers is a rising star in the field of luxury ecommerce. Allurez was recently ranked as the number one online-only jewelry retailer by TopTenReviews.com, and placed in the top three retailers overall. Their team of veteran jewelers specializes in all fine jewelry, including engagement rings, gemstone pendants, and other spectacular contemporary jewelry. Visit them online at Allurez.com.
Sources:
*http://www.foxbusiness.com/personal-finance/2013/11/15/americans-plan-to-trim-holiday-budgets/ November 2013
**http://www.gemfind.com/economic-upswing-for-jewelry-industry-expected-following-jck-las-vegas/ June 2013
***http://blogs.adobe.com/digitaleurope/2013/11/06/online-holiday-shopping-forecast-trends
2013/November 2013