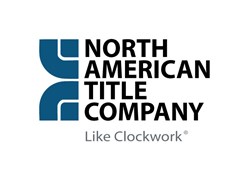 With the increase in property values over the past year and the overall uptick in the real estate market, we have grown our business
GREELEY, COLO. (PRWEB) November 20, 2013
The Greeley, Colo., office of North American Title Co. has moved to a larger office space farther west of town.
"We had outgrown our current office space," said Felecia Burke, sales manager, North American Title Co. "With the increase in property values over the past year and the overall uptick in the real estate market, we have grown our business and will be looking to increase our staff."
There have been four consecutive quarters of increases in nearly all markets, with the Colorado Association of Realtors® saying most of the state is returning to "normal market conditions." In Northern Colorado, which includes Greeley as well as Boulder, Fort Collins and Loveland, home sales were up by nearly 18 percent for third quarter 2013 as compared to the same quarter a year ago. The median sales price was up by 9.4 percent and days on market were down 21.1 percent for the same period.
The new Greeley North American Title office is at 1711 61st Ave., Suite 100, Greeley, CO 80634, telephone number (970) 304-9012.
About North American Title (NAT)
With well over 1,000 associates and a vast network of branches from coast to coast, North American Title is among the largest real estate settlement service providers in the United States. Consisting of both agent and underwriter operations, NAT has the resources and stability of a New York Stock Exchange company with over $10.3 billion in assets (fiscal quarter ending Nov. 30, 2012). North American Title's agency network operates nationally under the name North American Title Co. (NATC), and is located in 16 of the fastest-growing states: Arizona, California, Colorado, Delaware, Florida, Illinois, Maryland, Minnesota, Nevada, New Jersey, New York, Pennsylvania, Texas, Utah, Virginia and Washington, D.C. Through our relationship with our expanding affiliate network, NATC provides real estate settlement services in all 50 states. With annual gross revenues in fiscal 2012 of approximately $200 million, NAT is among the largest independent title agencies in the United States. NAT is headquartered in Miami, Fla. To learn more, visit http://www.nat.com