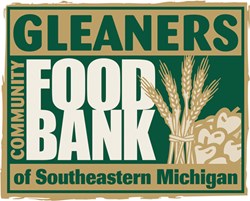 Billhighway has a team of people we can trust, who are innovative and have a vision for how they can impact our business in the future.
Troy, MI (PRWEB) November 20, 2013
Billhighway, creator of cloud-based automation software that simplifies finance and fundraising operations, proudly welcomes Gleaners Community Food Bank of Southeastern Michigan (Gleaners) as a client. Billhighway is implementing its Enterprise solution at Gleaners, providing payment processing and integration with donor management and accounting systems.
Gleaners, who will provide 41 million pounds of food to people in need in 2013, receives 90,000 individual donations per year. Transaction processing speed and accuracy are critical to the organization. Each transaction represents a donor's commitment to making a difference and Gleaners wanted to partner with a company that would honor those commitments at the highest possible level. Earlier this year, Gleaners launched a bidding process to vet processing solutions that could enhance donor relations beyond simply managing transactions. Billhighway emerged as the organization with the most value-added services at the right cost.
"In any business relationship you look for smart people who are dedicated to helping you accomplish your goals. Billhighway has a team of people we can trust, who are innovative and have a vision for how they can impact our business in the future," said Gerry Brisson, Senior Vice President of Advancement at Gleaners. "They understand our business beyond the transactions. They are adaptable, respond quickly and are visionaries in their industry. With their help, we know we can do a better job of engaging our donors to feed hungry people and nourish our community."
Billhighway's Enterprise financial management solution includes Lockbox 360, a proprietary payment processing center that supports both online and offline payments. It directs funds and donor data back to Gleaners quickly utilizing auto-matching intelligence to expedite follow up and thank you notes. It integrates with The Raiser's EdgeTM to reduce data entry, duplicates and errors, and frees up fund developers to focus more time on building donor relationships.
"If you are focused on donor relations, not all gifts mean the same thing. A memorial gift is not a transaction, it's a tribute," said Brisson. "With Billhighway, we don't need to worry about handling transactions properly on the back-end; we can focus on more impactful, positive donor experiences."
About Billhighway (http://www.billhighway.co)
Billhighway, headquartered in Troy, Michigan, develops cloud-based automation software that makes nonprofit financial management easier. Since 1999, we've helped our clients free up internal resources and focus more time on mission by increasing revenue, cash flow and the bottom line. Through a robust, rules-based engine that integrates payment processing, banking and accounting with existing systems, Billhighway provides a transparent, holistic view of your organization's finances so you can work smarter, not harder. Billhighway is recognized for award-winning customer service and industry-leading data security.
About Gleaners Community Food Bank of Southeastern Michigan (http://www.gcfb.org)
For more than 36 years, Gleaners Community Food Bank has been "feeding hungry people and nourishing our communities." Last year, Gleaners distributed more than 46 million pounds of emergency food to over 550 partner schools, soup kitchens, shelters and pantries in Wayne, Oakland, Macomb, Livingston and Monroe counties. Of every dollar donated, Gleaners uses 93 cents for food and food programs. One dollar provides three meals for a hungry neighbor.
(###)