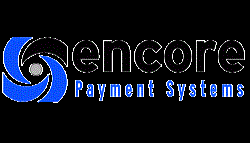 Addison, Texas (PRWEB) November 21, 2013
As a leader in the payments industry, and highly regarded partner to thousands of small businesses nationwide Encore Payment Systems has gained recognition in more than just the merchant community. Sales representatives at Encore Payment Systems are given the opportunity to join as partners with the company to create their own business. Encore Payment Systems is proud to reward the top performing sales representatives for the third quarter with an invitation to join their exclusive President's Club.
Based in Addison, Texas, Encore Payment Systems is a recognized national brand with satisfied customers in all fifty states and dedicated sales representatives around the country. Encore makes point to rewarding those whose hard-work and dedication drives our growth with this exclusive membership. Ben Sparks, Senior VP of Sales, states "We enjoy rolling out the red carpet for our President's Club representatives… It really allows us to come together as a family."
President's Club is a group of the top sales representatives at Encore who gain access to special opportunities within the company as well as perks like no-cost business cards and marketing materials. Encore rewards its top sales representatives quarterly by flying them to corporate office for a couple of days where they tour the facilities, meet the hundreds of people supporting their efforts in the field, join the company's executive team and see first-hand the day-to-day processes of a credit card processing company.
For more information on joining the dynamic sales force at Encore Payment Systems, please contact recruitment department at recruit(at)encoreps(dot)com.
About Encore Payment Systems
Encore Payment Systems was established for the purpose of providing electronic payment processing solutions and other value-added services to small and medium-sized merchants throughout the United States. Encore is a leader in the electronic payment processing field providing credit card, debit card, ATM card, gift card, prepaid card, EBT and check processing services. Encore maintains a sincere dedication to superior customer service and an honest and ethical approach to acquiring new customers. This vision has enabled Encore to become one of the fastest growing companies in the industry excelling in all aspects of merchant services. Encore Payment Systems is located at 3801 Arapaho Road, Addison, Texas 75001. For more information, visit http://www.encoreps.com , http://www.twitter.com/EncorePS or http://www.facebook.com/EncorePS.