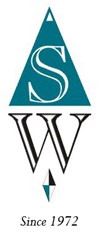 Call up thousands of documents with a click of the mouse.
(PRWEB) November 22, 2013
Picture in Picture (PiP) video has been around for many years. The legal community used the latest and greatest technology with visual cameras to show juries documents, pictures and other exhibits while questioning live witnesses during trials. PiP technology moved into the discovery phase of litigation and was used for many years for depositions. The witness would be videotaped while exhibits were displayed electronically to them and recorded at the same time with the witness appearing in one corner of the screen. The main problem with visual cameras such as an ELMO or a DOAR, was its inability to focus quickly and its inability to show the entire document in a readable viewing format. The latest advancement in the electronic picture in picture has evolved into computers displaying the documents versus paper sitting on a flat surface with a camera overhead. Documents are pre-scanned with high quality output and then are displayed to the witness without signal loss. e-PiP technology captures this technology and moves it into a whole new realm for litigation discovery pertaining to trial depositions and mediation presentations.
Southwest Reporting & Video Service, who has been working in the litigation support industry providing court reporting, record retrieval, legal video depositions including editing and trial support, developed e-PiP for its clients' trial depositions and mediation presentations. Trial depositions are typically deposition taken during discovery in which have higher probabilities of being shown to the jury to present facts of the case in which have been proven accurate and reliable evidence. e-PiP has proven to be an effective demonstrative aid for trial depositions and mediation settlement negotiations.
With e-PiP, the attorney can present to the witness literally anything a laptop computer can display. This would include some but not all of the following forms of exhibits: documents, pictures, video, audio, websites, transcripts, Word files, Excel spreadsheets, PowerPoint presentations, etc. The ability to display documents and pictures electronically to a witness has many advantages. One advantage in particular is the ability to annotate the exhibit while questioning the witness and having the document recorded at the same time the witness is being recorded. Annotating the document has a wide array of possibilities such as highlighting sections, magnifying all or part of a document, redacting segments, marking exhibits, drawing arrows, underlining and many more features which make the exhibit come alive and gives the jury the ability to see the exhibit and the witness at the same time. e-PiP does not have the issue of focusing and viewing the document with clarity issues. Exhibits remain readable with much higher quality than any ELMO or similar document camera could ever perform.
One of the biggest issues in the "old school" deposition taking was the necessity to provide exhibit copies for all parties present during depositions. Boxes and boxes of paper were the norm for a traveling attorney who transported via delivery service or brought by oneself to the depositions. With e-PiP, an attorney can call up thousands of documents with a click of the mouse and present them to the witness and to all parties present electronically via monitors.
e-PiP is proving to be a game changer in the litigation arena saving time, money and creating more powerful presentations for mediations settlements and juries. Most importantly, e-PiP saves the planet by being green and saving paper.
To see e-PiP in action, watch a short video demonstration here or you can contact Southwest for more information.
Southwest Reporting & Video Service is a full litigation support company with locations in Houston, Dallas, Austin, San Antonio, Corpus Christi, Galveston and The Woodlands, Texas. They cover the entire state of Texas with court reporters, legal videographers, process servers and conference rooms.
Their affiliates are: Dallas Court Reporting, Austin Court Reporting, San Antonio Court Reporting, Texas Court Reporting and nationwide scheduling, Certified Court Reporting Service for the U.S.
e-PiP is a registered trademark of Southwest Reporting & Video Service, Inc., all rights reserved.