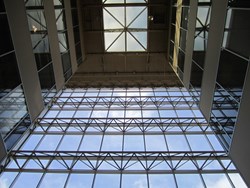 "Now that these buildings are financially stable, the owners will be well placed to take advantage of the economic recovery."
Houston, TX (PRWEB) November 26, 2013
Breakwater Equity Partners, a commercial investment and restructuring firm, has successfully recapitalized three tenant-in-common owned office buildings located in Houston, TX. As part of the recapitalization, a New York-based investment firm provided $5 million of preferred and common equity in exchange for a partial interest in the building. The capital infusion will be used for tenant improvements, leasing commissions, deferred maintenance, capital expenditures, and the buy-out of some owners.
The portfolio of office buildings includes 16420 Park Ten Place ("Park Ten"), 1400 Broadfield Boulevard ("Broadfield"), and 7915 FM 1960 ("Willowbrook"). Park Ten and Broadfield are located in the Katy Freeway submarket about a mile apart; Willowbrook is in the FM 1960 submarket. All of the buildings were built in 1982, have three to six stories, and range from 67,581 square feet to 102,865 square feet.
The 33 tenant-in-common owners purchased the buildings in 2003 for about $35 million. The properties were undercapitalized and did not have funds for deferred maintenance, capital improvements, and leasing expenses. "Houston is a very strong market and most of the tenant-in-common investors wanted to continue to own these buildings in order to benefit from the rising market," said Bob Fried, one of the owners. "However, we had an urgent need for capital in order to turn around these under-performing assets. This new capital will enable us to revitalize the properties."
Earlier this year the investors hired Breakwater to analyze their investment and outline their restructuring options. The properties did not have enough cash flow to pay for operating expenses and debt service. In addition, some urgent capital expenditures had been neglected. Breakwater produced an extensive analysis of the alternatives and recommended a recapitalization plan that included a mix of new equity and preferred equity. The recapitalization enabled owners to stay in the investment on a tax deferred basis, or sell their interest based on the current market value of the buildings.
"We are delighted to complete this recapitalization," said Jack Rose, Chief Strategist for Breakwater. "This has been a difficult process for the owners, involving many complex issues that were new to them. Now that these buildings are financially stable, the owners will be well placed to take advantage of the economic recovery."
About Breakwater Equity Partners
Breakwater Equity Partners is a San Diego-based commercial real estate advisory, restructuring, and investment firm. Through our extensive experience on over 200 engagements with loan values in excess of $3B, the firm has devised a unique, multidisciplinary approach to analyzing and optimizing distressed assets. Breakwater's professional team combines legal, financial, economic, lender, tax, and regulatory expertise to devise customized strategies for each property regardless of market (primary to tertiary), asset class (office, retail, multi-family, industrial, flex, land), loan type (portfolio or CMBS), or circumstance (performing or non-performing).
Breakwater Equity Partners, please call 858-490-3630 or visit http://www.breakwaterequity.com.