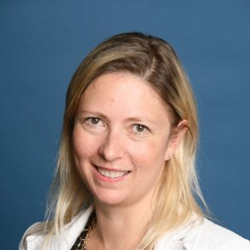 Zuzana's approach to servicing clients and skillful interfacing with media will undoubtedly enrich PMBC and its clients.
Beverly Hills, CA (PRWEB) November 20, 2013
Los Angeles based Public Relations Firm, PMBC Group recently announced the addition of experienced public relations expert Zuzana Korda, who shall serve as Vice President of Corporate Communications.
"We are thrilled to add such a dynamic and seasoned professional to our team," said PMBC Group CEO, Ola Danilina. "Her depth of experience will bolster PMBC's infrastructure and company dynamic. Zuzana's approach to servicing clients and skillful interfacing with media will undoubtedly enrich PMBC and its clients."
Korda is a veteran within the PR field with over 15 years of professional experience, often overseeing high profile accounts while simultaneously managing a full staff. Korda formerly served as Vice President of Levine Communications and directly serviced major organizations within numerous fields including the technology, nonprofit and corporate sectors.
"I'm thrilled to be a part of the incredible staff at PMBC Group," said newly appointed PMBC Group Vice President, Zuzana Korda. "The firm itself is very well established and has a clear understanding of where they are headed. I am looking forward to prosper and grow in the invigorating environment PMBC offers."
A proactive self-starter with superior verbal communication and written skills, Korda has a long established and terrific reputation which she looks forward to cultivating during the next phase of her flourishing career.
About PMBC Group
PMBC Group is a multi-tier public relations agency based in Los Angeles, with offices in Beverly Hills, dedicated to delivering results-driven PR campaigns through a new success-proven formula to navigate the current modern media landscape. PMBC produces immediate and long-term branding results by engaging existing and potential audiences with a collaboration of new and traditional media.
PMBC offers publicity and consultant services to help companies maintain, build, and advance long-term business goals. The agency also provides social networking, thought leadership, celebrity placements, and media training. PMBC creates the tools brands need to reach key investors and influencers in their field, build corporate image, and increase value.
PMBC is comprised of a team of professionals of varied backgrounds from public relations, merchandising, product development, venture capital, corporate, entertainment, hospitality, and social media. The agency is managed by professionals with a collective 50 years of experience rooted in traditional public relations, overseeing teams of young savvy executives, who are experts in social media, networking, and cultural trends.